More Chinese work in tertiary sector: report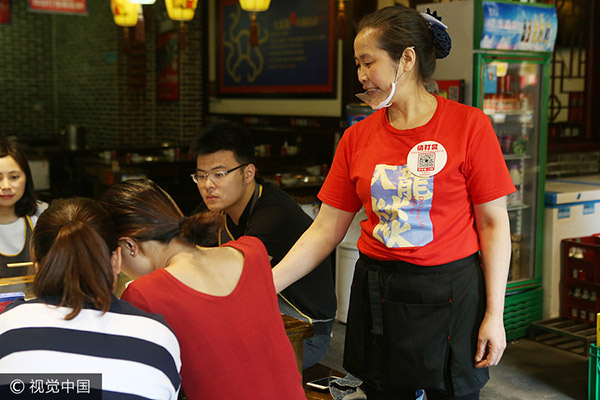 A waitress works at a restaurant in Chengdu, Sichuan province, May 9, 2017. [Photo/VCG]
BEIJING - The tertiary sector has become the leading employer in China, official data showed.
A total of 776.03 million Chinese were employed by the end of last year, with 43.5 percent of them working in the tertiary sector, according to a report released by the Ministry of Human Resources and Social Security.
Agriculture and other primary industry sectors accounted for 27.7 percent, while manufacturing and other secondary industry sectors accounted for 28.8 percent of the country's total employed population, the report showed.
The annual average salary for people working for non-private entities was 67,569 yuan ($9,924) in 2016 while that for employees of private firms was 42,833 yuan, up 8.9 percent and 8.2 percent respectively.
Average monthly income for migrant workers from rural areas grew 6.6 percent year on year to 3,275 yuan last year, according to the report.