Starbucks ups employee benefits amid ambitious China expansion plan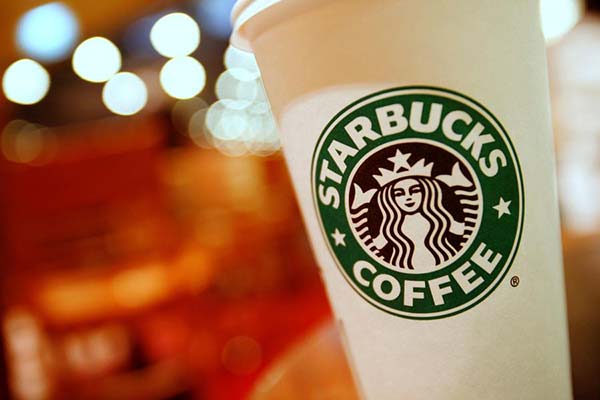 A cup of Starbucks coffee sits on a table in a cafe in central Hong Kong, China, January 16, 2015. [Photo/Agencies]
SHANGHAI - Starbucks will provide an insurance plan to help thousands of its employees in China care for their aging parents, as the global coffee chain sticks to its ambitious expansion plan in the traditionally tea-drinking country.
Starbucks executive chairman Howard Schultz made the announcement during his China visit this week.
According to the company, full-time employees on the Chinese mainland with parents under the age of 75 years can apply for the China Parent Care Program, which covers medical treatment for 30 common critical illnesses among the elderly in China. More than 10,000 parents are expected to benefit, it said.
In an interview with Xinhua, Schultz said the decision was made after the company discovered the Chinese have unique and powerful family responsibilities to their parents.
Schultz said the commitment was so real and powerful that a survey found 70 to 80 percent of the company's Chinese employees think taking care of their parents is the most desirable benefit they could receive.
"When I sat down (with the employees) and said, 'Tell me what is your dream for yourself,' the only thing that kept coming was not about themselves but 'to take care of my parents,'" Schultz said.
"It is a very easy decision for us....but I view it as a significant opportunity to say thank you to our people and to reassure them of fulfilling their commitment," he said.
The Seattle-based coffee chain entered the Chinese market 18 years ago. But it was not until very recently that its coffee business made leaps and bounds.
In 2011, there were only around 400 Starbucks in China, but today the number has soared to 2,600. And the coffee chain's footprint has gone beyond major metropolises to 127 cities. About 40,000 people were employed.
China has become Starbucks' largest overseas and fastest-growing market.
Schultz confirmed an expansion plan announced last year under which Starbucks China aims to double its number of stores to 5,000 by 2021 and add 10,000 new jobs every year in the next five years.
"We are going to play a 'long game' and we are investing heavily to build a big and enduring business," he said, adding that he is optimistic about the Chinese economy and consumers.
He said people have come to accept that coffee is a beverage that brings people together, which feeds people's longing for human connection just as well as Chinese tea has.
Starbucks China CEO Belinda Wong credited the company's success in China to the country's rapidly expanding middle class, a rising coffee market, and the growth of ritual coffee-drinking behavior.
Schultz said Starbucks will open its first international roastery and reserve tasting room at the end of this year in Shanghai.
Its first roastery opened in Seattle about two years ago to display premium coffee beans and demonstrate unique brewing techniques. Schultz said the Shanghai roastery will be twice the size of the one in Seattle and he cannot wait for it to open.
Starbucks will also continue digital innovation to appeal to China's millennials, Schultz said. The company has recently partnered with Wechat to enable mobile phone payment and started to offer gifting on the popular Chinese social media platform.