Weather information service firm grows in China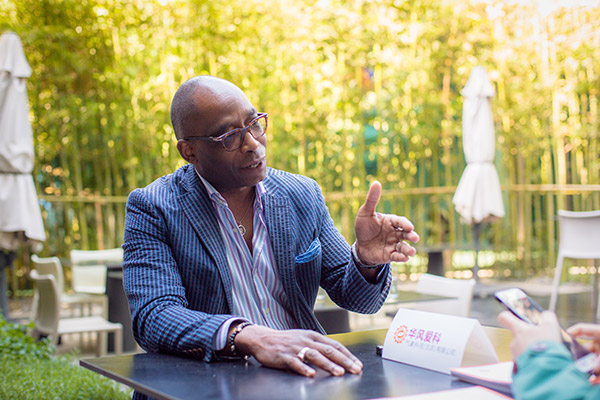 Vincent C. McDonald is talking about the advantages of commercial weather service in Beijing, April 26, 2017. [Photo provided to chinadaily.com.cn]
Weather information is valuable asset, as it allows individuals to plan ahead, organizing their days around how it is going to look outside.
Vincent C McDonald, chief international strategy officer (CISO) for AccuWeather, said he was proud to provide exact forecasting information to the people in China. He added that staff working for the company's forecasting app, Weather China, were also trained in reading climate changes and industry specifics.
In China, the commercial meteorological service market size would be worth 10 billion yuan, Chinese edition of Bloomberg Businessweek said in 2014.
The commercial meteorological service output was only $600 million in 2015, and, according to a report by the China Meteorological Administration (CMA) and the National Bureau of Statistics (NBS), the value of a customized meteorological service in China would surpass 200 billion yuan.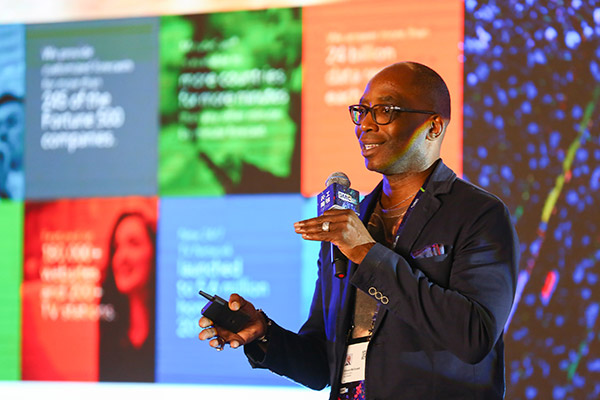 Vincent gives a speech on technologies of AccuWeather at the Global Mobile Internet Conference 2017 in Beijing. [Photo provided to chinadaily.com.cn] 
As the commercial meteorological service market continues to be promising, a range of weather-related specialists have been attracted to work in China – including Huafeng-AccuWeather, a weather information service provider, formed by Huafeng meteorological media Group and the world leading commercial weather service company, AccuWeather.
According to the company, it has established partnerships with exclusive smartphone venders – such as Huawei, Oppo, Vivo and Samsung – in order to provide climate change information to technological users around the nation.
Huafeng-AccuWeather, supported by AccuWeather and the China Meteorological Administration (CMA), has since expanded the service available, providing quality information about early weather warnings, and on-the-spot and daily weather predictions. The company also provides customized information to clients, located in specific parts or streets in China.
"We can't control the weather, but we can know what it is going to be like and how it is going to affect our decisions", Vincent said.