Beijing subway: Man behind the scenes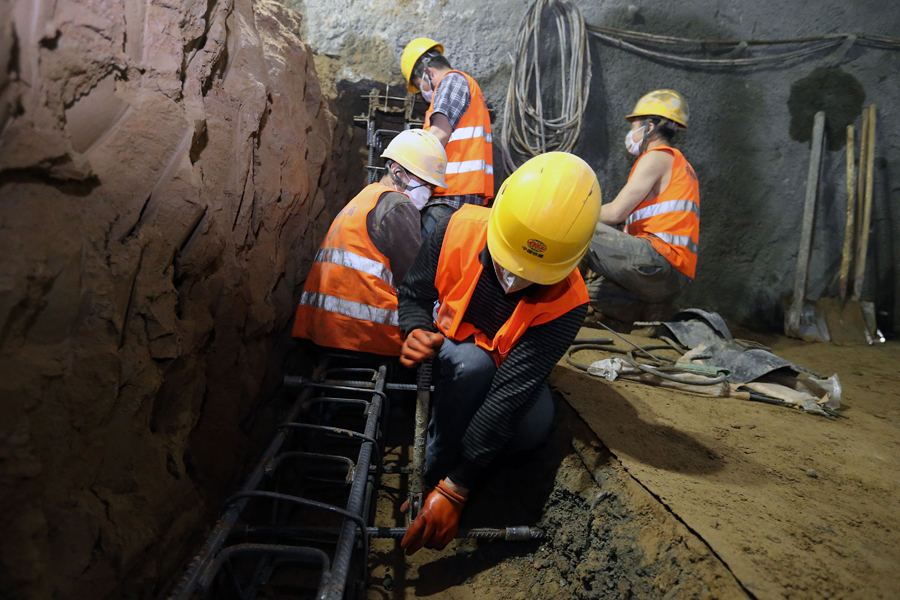 Construction workers building Beijing Metro Line 8, April 15, 2017. [Photo by Wang Zhuangfei/For chinadaily.com.cn]
"Even though they will make considerable money, it is still going to be hard work.
"It seems they would rather to be a security guard or trucker."
Xiao, the engineer, said he has also noticed the aging "trend".
"Even though the working environment has improved significantly, the work is still very hard, especially in the less-mechanized underground digging project," he said.
"We often discuss who will do the job after Ning's generation retires.
"I guess the labor dilemma can force the process of mechanization."
Ning, who also commented on the issue, said he did not worry about whether if he could keep his job after the age of 55 or if his work would be replaced by machines.
"I had not really thought that far ahead," he said.
"I believe there will be no problem as long as you have a strong inner strength and body.
"I just hope all of the construction workers, like me, can do their jobs safely and happily, so they can take good care of their families."