Reporter turned entrepreneur spots companies with potential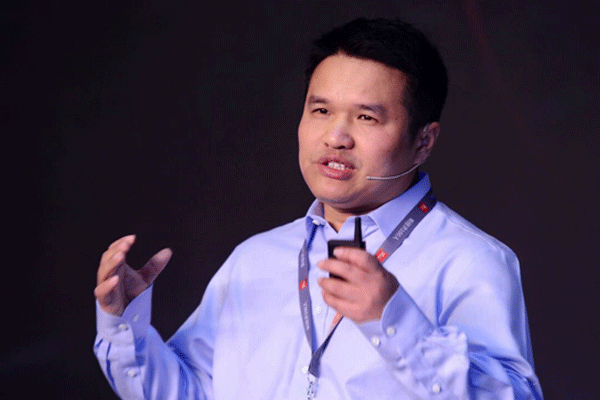 Li Zhigang, founder of start-up company Newtop 100. [Photo provided to chinadaily.com.cn]
The burgeoning entrepreneurial spirit has swept every sector including the media, with media professionals leaving their posts to create their own businesses.
Li Zhigang, a veteran reporter and a best-selling business author, started his company a year ago drawing on his strength in investigating and analyzing companies.
The company, Newtop 100, produces in-depth coverage on industry leaders in the arena of new economy, namely, those with new technologies and business models.
To date, it has covered more than 100 companies and released 20 video interview programs on CEOs of leading new companies. Page views of the videos have reached approximately 40 million, setting the fledgling company off to a good start.
Starting a business from the ground up
Li's entrepreneurial experience coincided with the change of the media landscape.
"The year 2013 was a key turning point for the media," he said in an interview with chinadaily.com.cn. "I often saw newspapers sold on the subway in and before the year 2012. But since 2013, I've never seen them again."
Amid the downslide of traditional media, he became an independent writer in 2014. By then, he had worked for media outlets including the South China Metropolis, Asian Business Leaders and the Chinese version of Bloomberg Business Weekly for nearly 16 years.
As a writer, he had two books published - one on the group-buying platform Meituan in 2014 and the other on e-commerce operator JD.com in 2015. The JD.com Story was a best-seller among business books in 2015, with 400,000 copies sold.
At the time, Li had to decide whether to continue as a business writer or change paths as an entrepreneur.
As a man of strong character and someone who doesn't want to "live an ordinary life", he decided to start his own company.
Talking about his role change, he said being a reporter is like being a "special soldier" that rushes to the battlefield independently, while now as a manager, his challenge is to lead a team.
Serving as a 'capital scout'
Li is confident in his abilities to make proper judgments from a sea of information, which he believes is the company's core competence.
His book on Wang Xing was written after interviews with dozens of people including Wang's family, friends, management and employees. The book on Liu Qiangdong, founder of JD.com is based on interviews with 258 people and original writing materials of four million words. Notably, when Li started to follow Wang and Liu, they were not as well-known as they are now.
Li brought his experience and good sense of judgment into the new team. "Of the 100-plus companies covered by Newtop 100 in the past year, 35 raised funds of more than $50 million after our coverage," he said.
By doing due-diligence investigation and producing independent and in-depth information, the company aims to connect top Chinese entrepreneurs with global investment institutions.
Kind of like a capital scout, Li said.
The company published a read-to-pay report forecasting the investment trend for this year at the Newtop 100 CEO Summit 2017 in Beijing on Saturday. The free-for-charge era of the internet sector has ended, he said.
"If companies want to become better and smarter, they should pay (for quality content)," he said.