Shenzhen entrepreneur selected Young Global Leader
By Chai Hua(chinadaily.com.cn)Updated: 2017-03-20
Bill Liu, founder and CEO of Royole Corporation, a Shenzhen-based startup manufacturing flexible displays and smart devices, has been selected among the list of Young Global Leaders for 2017 released by the World Economic Forum (WEF) on March 15.
The annual honor recognizes business leaders under the age of 40 for their professional accomplishments, commitment to society, and potential to contribute to shaping the future of the world through their leadership.
Liu is Shenzhen's first entrepreneur to receive the honor, selected among business and not-for-profit leaders.
"I am very honored to have been selected as a Young Global Leader for the class of 2017," said Liu. "At Royole, we push boundaries to rethink the world around us, and it is very rewarding to be recognized for all of our teams' hard work."
Liu has pioneered the world's thinnest flexible display and sensor technologies. In 2016, the startup introduced a 3D virtual mobile theater to the consumer market.
Founded in 2012, Royole has filed over 700 intellectual properties, grown to over 700 employees worldwide, and is valued at $3 billion globally, making it one of the fastest growing tech startups in the world.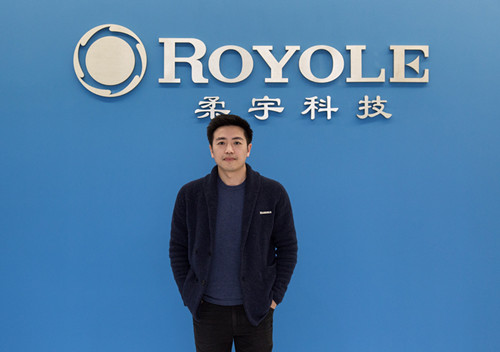 Bill Liu, founder and CEO of Royole Corporation, is selected as a Young Global Leader for the class of 2017. [Photo provided to chinadaily.com.cn]