Startups battle over growing power bank rental services in China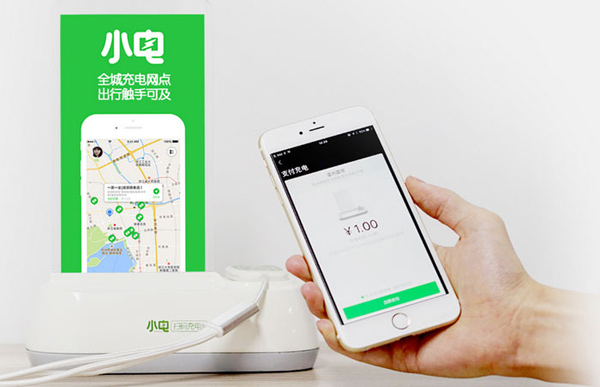 Rental device developed by Xiaodian. Users can charge their phones after paying by scanning the barcode. [Photo/xiaodian.so]
At least 15 startups in China have joined in the competition for the growing domestic power bank rental services, among which three companies have landed a Series A round of funding worth hundreds of million yuan, reports the Beijing News.
Early this week, the Shenzhen-based Laidian Technology, a company offering power bank rental services, sued its counterpart Ankerbox over patents infringements, a signal of the intense competition behind the power bank sharing businesses in China.
Venture capital firms like IDG, Redpoint Ventures and GSR Ventures, together with tech giant Tencent, have reportedly already invested in startups focusing on power bank rentals.
In Beijing, shared power bank devices can be seen in shopping malls and train stations. The shared power bank market covers three main areas.
The first kind, represented by Laidian Technology, enables users to rent power banks in one place and return them elsewhere. They are mostly available in major public venues like train stations, airports and hospitals.
A second option, offered by Ankerbox, mainly focuses on small places like café and bars. The power banks are movable.
The third option, with all power banks installed on desks, is represented by Xiaodian, a power bank rental firm.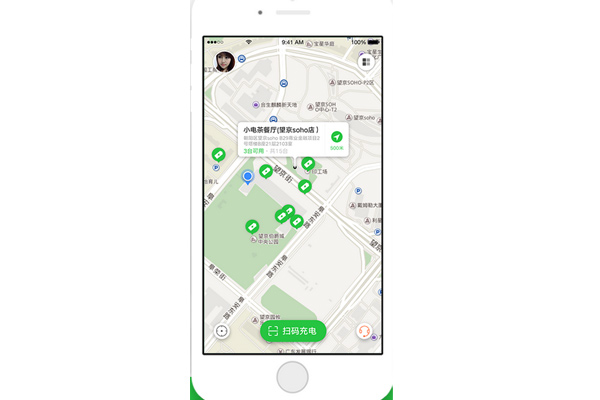 Users can search for the nearby charging points offered by Xiaodian on their mobile phones. [Photo/xiaodian.so]
Through all three, users can charge their phones after paying by scanning a barcode. Generally, it's free for up to an hour, and then costs one yuan per hour for extra time.
Currently, profits through power banks come through rentals, deposits and advertising revenues, reports the Beijing News.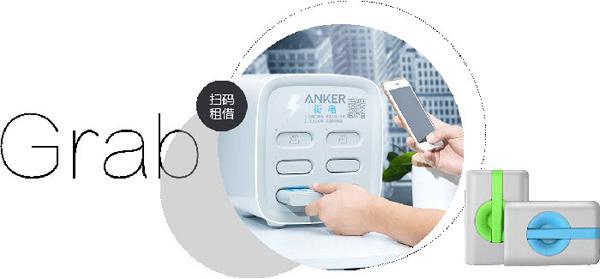 Rental device developed by Ankerbox. Users can charge their phones after paying by scanning the barcode. [Photo/jiediankeji.com]
So far the concept is in its infancy. However, their popularity is said to be growing. "It's the same with the bike-sharing system, we must provide a certain scale of shared power banks at first, so as to change people's habits of renting power banks." said Tang Yongbo, founder of Xiaodian.
"I haven't considered how to make a profit. As an infrastructure provider, I think the scale and density of our shared power banks come first as a basis." Tang added.
Estimates suggest the power bank sharing sector could eventually develop into a ten-billion-yuan business.