2nd Belarus bank to accept China's UnionPay cards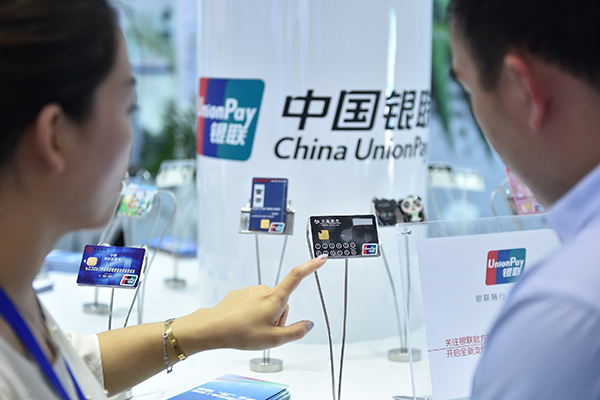 A UnionPay employee introduces new bank card services to a visitor at a show in Beijing. [Photo/Xinhua]
SHANGHAI - BPS-Sberbank has become the second commercial bank in Belarus to accept China's UnionPay cards, according to Shanghai-based UnionPay International Wednesday.
According to the agreement, BPS-Sberbank will accept and issue UnionPay cards within the year and the two parties will also cooperate on launching mobile payment services in Belarus.
BPS-Sberbank is one of Belarus' largest commercial banks, with more than 10,000 POS terminals and over 600 ATMs.
UnionPay cards have been accepted by ATMs and merchants under GazpromBank in Belarus since 2011.
UnionPay cards can now be used in 39 European countries. In recent years, UnionPay International has been vigorously expanding its payment network in countries along the Belt and Road, reaching 50 out of the 60 countries and regions within the project's sphere.