Shenzhen China Star to build displays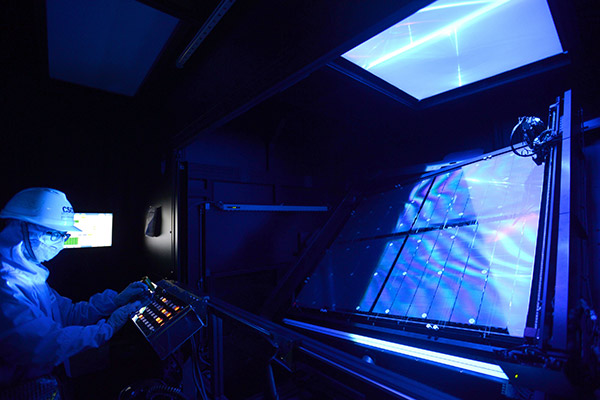 A worker operates at a production line at Shenzhen China Star Optoelectronics Technology Co Ltd. [Photo/China Daily]
Shenzhen China Star Optoelectronics Technology Co Ltd invested 35 billion yuan ($5.08 billion) on Friday to build a sixth-generation LTPS-AMOLED display screen production line in Wuhan, Hubei province.
Located in Wuhan East Lake High-tech Development Zone, the project will produce high-resolution, flexible and foldable display panels for smartphones.
The company expects the facility to begin production in the second quarter of 2019 and achieve mass production in the first half of 2020, with 45,000 display panels or modules set to be manufactured each month.
Annual sales of these panels will surpass 10 billion yuan and more than 5,000 jobs will be created, according to company. The production capacity of small and medium-sized panels in Wuhan's Optical Valley is expected to rank the first nationwide by the end of next year, becoming an important manufacturing base for display panels globally.
AMOLED technology is physically flexible with a fast response, high contrast and wide visual angles, compared with traditional liquid crystal display panels. Based in Shenzhen, Guangdong province, China Star - a subsidiary of TCL Corp - has established its global research, development and manufacturing center for high-end small screens in Wuhan, attracting more than 1,000 skilled workers from around the world.