Hisense phone targets e-book lovers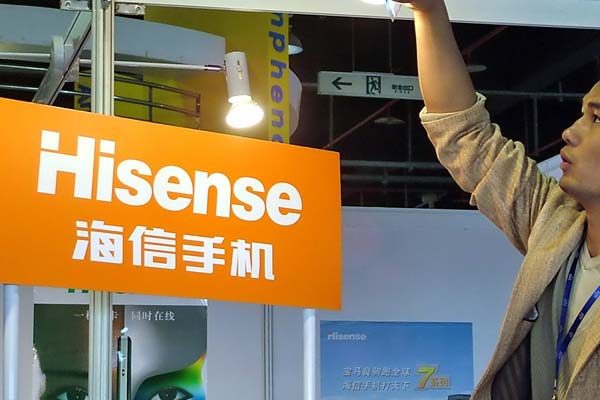 The stand of Hisense mobile phone at an industry expo in Shanghai. [Photo by Shen Jingwei/For China Daily]
Chinese home appliance manufacturer Hisense Group launched its first dual-screen smartphone A2, aimed at young consumers and e-book enthusiasts.
The smartphone has a 5.5-inch AMOLED display on the front and a 5.2-inch Kindle-like electronic paper display on the back, on which users can read and browse news.
Priced 2,999 yuan ($436), the smartphone is equipped with some reading apps that provide a large number of e-books and learning material for book-lovers and students for free.
"We expect an over 60 percent growth in overall sales this year, and the sales of medium- and high-end smartphones will take up 81 percent of sales of all types of our smartphones," said Fang Xueyu, general manager of Hisense's communication unit.
Fang said Hisense hopes to maintain its dominant position in the dual-screen smartphone sector, targeting third- and fourth-tier cities, with a focus on Chengdu, Guangzhou and Hefei, as well as Shandong province.
"We will increase expenditure on advertising and marketing in 2017. Advertising spend will increase more than 100 percent."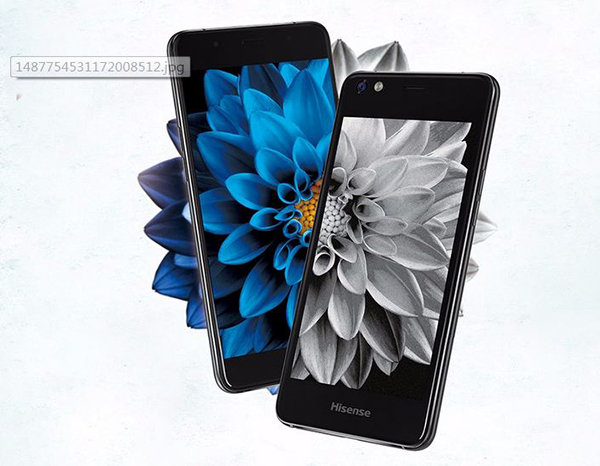 Hisense's dual-display smartphone. [Photo/hisense.com]
Sales of Hisense smartphones in overseas markets have shown strong momentum. Some 30 percent of its orders come from overseas.
As a product, the dual-screen smartphone is not a novelty. In November 2014, Russian President Vladimir Putin presented YotaPhone 2, a dual-screen smartphone made by Yota Devices, a Russian startup, to President Xi Jinping as a state gift.
Six months later, the company introduced the device into the Chinese market by cooperating with local distribution channels.
Jin Di, research manager of IDC China, said Hisense is now hoping to attract consumers who like reading e-books.
Roger Sheng, research director at consultancy Gartner Inc, said: "It is a good try for Hisense to launch a dual-screen device as it is very eye-catching, which could enhance the brand awareness. However, there is a niche market for this kind of smartphone and shipments are not high."