Biotech company hopes foreign investment policies will be further implemented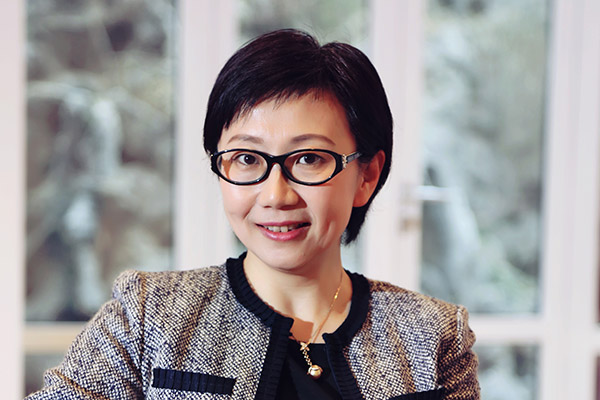 Sara Dai, regional president for Asia Pacific, Novozymes. [Photo provided to China Daily]
Q. What do you think of China's economic growth target of about 6.5 percent this year, amid the sluggish global recovery? What business opportunities do you see coming from sectors that will be opened to wider foreign investment, such as services, manufacturing and mining?
A: China's economic growth, though coming at a slower rate, is still one of the fastest in the world, and given the size of China's economy, growth remains impressive. What's more important, behind the growth is a focus on quality, sustainability and innovation, where biosolutions can play an important role. As the world's largest provider of enzyme and microbial technologies, we are pleased to see biotechnology innovation being encouraged by the Chinese government in the 13th Five-Year Plan (2016-20) for use in a wide range of industries.
Q. How do you assess the role of the Chinese market in your global business strategy and layout? What are your views on China's efforts and extended preferential policies to further attract foreign investment? Do you plan to increase investment or expand your presence in the Chinese market this year?
A: China is a critically important emerging market for Novozymes. The company has been operating in the country for more than 20 years and China has become an important growth engine for Novozymes globally. Our research and development center, established in Beijing in the 1990s, has grown to be an integral part of our global R&D network.
We are happy to see the government's efforts to attract foreign investment, especially the recently published Guidelines on Further Opening-Up and Attracting Foreign Investment. We hope to see further enforcement of those policies. At Novozymes, we'll be more focused on developing regional innovations with our leading biotechnology to meet the needs of local customers.
Q. What business opportunities do you expect to see as China promotes the Belt and Road Initiative? Have you participated in, or do you plan to participate in any projects linked with the initiative? How do you think infrastructure investment can contribute to global growth?
A: Novozymes supports openness, inclusiveness and collaboration as part of the basic essence highlighted by the Belt and Road Initiative. At Novozymes, we take "Partnering for Impact" as our corporate strategy. As a member of the B20 Infrastructure Group, Novozymes is pleased to see many governments and enterprises reaffirming their commitments to implementing the (UN) Sustainable Development Goals, which offer a range of opportunities for our business to grow and develop, especially where there is a focus on the use of natural resources and efficiency and a drive for more environmentally friendly solutions.
Q. This year, China will continue to implement supply-side reform. What does the reform mean for your business, and how will you adjust your business strategy in China to deal with it?
A: We see more business opportunities as China drives supply-side reform and places more emphasis on sustainable growth, as our bioinnovation solutions enable higher agricultural yields, low-temperature washing, energy-efficient production and renewable fuel. We are committed to working closely with local companies and universities to develop technologies that reduce CO2 emissions and the use of harsh chemicals, and improve industrial efficiency.
Q. What is your opinion of China's efforts to upgrade its manufacturing capabilities and promote innovation? Will China's innovation-driven campaign spur the vitality and competitiveness of the economy?
A: We commend the Chinese government's efforts to spur and protect innovation. For industry leaders such as us, innovation is at the core of our product strategy that can unlock the market potential with added value to our customers, and that will ultimately serve the best interests of the consumers and the community at large. To spur the vitality and competitiveness of the economy, the innovation-driven campaign is expected to be inclusive and provide a level playing field for both foreign and Chinese companies operating in the country.