Rockwell Automation sees opportunities in Chinese 'intelligent manufacturing'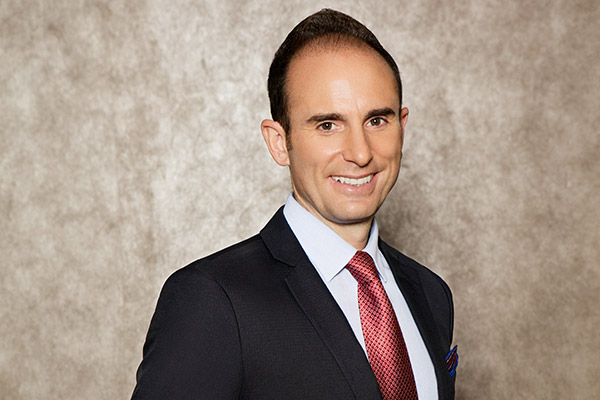 Bob Buttermore, managing director, Rockwell Automation Greater China. [Photo provided to China Daily]
Q. What do you think of China's economic growth target of about 6.5 percent this year, amid the sluggish global recovery? What business opportunities do you see coming from sectors that will be opened to wider foreign investment, such as services, manufacturing and mining?
A: We have already seen an increasing number of projects and signs of a real economic rebound since the start of the year, which is better than the same period last year. We hope this trend will continue so China can meet its annual GDP target. This period of low economic growth has also seen a more active service sector and stock market.
Q. How do you assess the role of the Chinese market in your global business strategy and layout? What are your views on China's efforts and extended preferential policies to further attract foreign investment? Do you plan to increase investment or expand your presence in the Chinese market this year?
A: We are committed to helping Chinese manufacturers improve productivity and global sustainability. As the world's largest manufacturer, China is a strategically important market for Rockwell Automation.
We feel bullish about the development prospects of the China market. Driven by the Made in China 2025 program and supported by the Chinese government, Chinese manufacturers are committed to implementing intelligent manufacturing, which will provide us with a great opportunity for cooperation.
Q. What business opportunities do you expect to see as China promotes the Belt and Road Initiative? Have you participated in, or do you plan to participate in any projects linked with the initiative? How do you think infrastructure investment can contribute to global growth?
A: The Belt and Road Initiative has brought great opportunities for business development to China and related countries.
We are participating in this initiative through our cooperation with numerous companies.
Leveraging our global technological strengths and service capability, Rockwell Automation is able to help companies shorten the time of overseas construction and act in accordance with local policies and regulations, which will help to promote Belt and Road Initiative projects.
Q. This year, China will continue to implement supply-side reform. What does the reform mean for your business, and how will you adjust your business strategy in China to deal with it?
A: The supply-side reform requires enterprises to boost their ability to innovate.
While this will serve to stimulate demand, it will also require companies to respond better to market demand for production.
Rockwell Connected Enterprise solutions can help manufacturers achieve better innovation through informatization and intelligent technology, and connect with the supply and demand chains to respond more quickly to market changes.
Q. What is your opinion of China's efforts to upgrade its manufacturing capabilities and promote innovation? Will China's innovation-driven campaign spur the vitality and competitiveness of the economy?
A: China has reached a turning point because the advantages offered by a low-cost labor force have gradually diminished.
Maintaining the competitiveness of China's manufacturing industry will require a new focus on innovation and intelligent manufacturing transformation. This is also the main reason why China proposed the Made in China 2025 initiative two years ago.