Samsonite hopes to bag a bigger share of the China market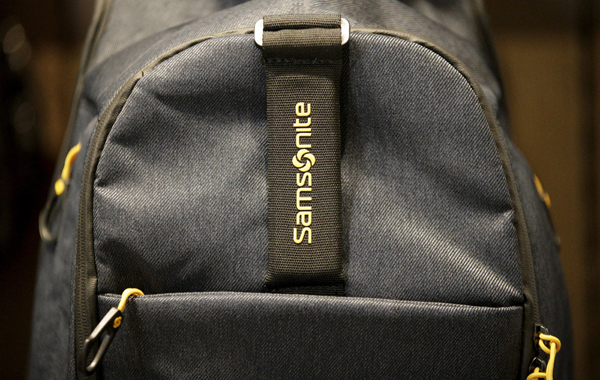 A detail of a Samsonite bag is seen in a shop in downtown Rome, Italy, March 4, 2016. [Photo/Agencies]
Samsonite International SA, the world's largest branded-luggage maker by market share, is pinning its hopes on e-commerce and social media to fuel growth and make China its biggest market within five years.
Sales in China, which now account for more than 10 percent of its total revenue, are likely to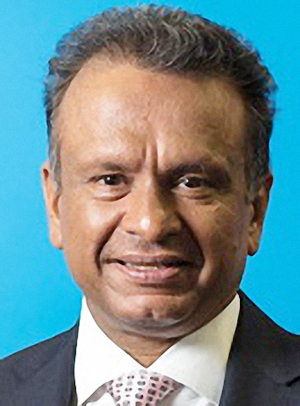 Ramesh Tainwala, CEO of Samsonite International SA [Photo provided to China Daily]
double by 2022, thanks to the explosion in online shopping and a wealthier population eager to travel, Samsonite Chief Executive Officer Ramesh Tainwala said on Wednesday.
"Now that 20 percent of our Chinese businesses come from online, we expect the number to grow by about a third in a couple of years," he said.
Global net sales in 2015 reached $2.43 billion.
Virtual stores on Tmall and JD, the country's duopoly of business-to-customer sites, have claimed 60 percent of Samsonite's online business in China. They also sell through the digital outlets of shopping malls and department stores.
To harness that growth, Samsonite will open its indigenous direct online shopping portal this year to attract more sophisticated buyers who wish to purchase bigger-ticket items via the brand, rather than a third party.
There are good reasons for Samsonite to accelerate its digital deployment. According to its interim report, first-half sales in 2016 remained flat partly due to a sluggish performance in China, as consumers migrate online and dragged down sales TV home shopping and department store channels.
It also spares no effort in utilizing social media campaigns to guide traffic to bricks-and-mortar stores, according to Frank Ma, Samsonite's president for China and the Philippines.
For example, followers of Samsonite's official WeChat account can sign up for a promotional event in a shopping center and get a discount coupon. Ma said content marketing helps attracts customers and adds to another 5 percent to its offline sales.
Seven of Samsonite's nine brands have been introduced to China, ranging from the entry-level American Tourister to the newly acquired Tumi, which targets high-end business travelers.
Tainwala said he is heartened by new initiatives to merge online and offline retail, such as the partnership between Alibaba Group Holding Ltd and Bailian Group.