Meat consumption drives demand for animal protein
Bluestar Adisseo Company, one of world's largest producers of animal nutrition products, announced the development of methionine in powder form. The product meets the growing need for animal protein that is driven by fast-growing demand for meat in China.
Jean-Marc Dublanc, CEO of Bluestar Adisseo Company, said that the fast-growing market demand for safe and nutritious food plus the fluctuating prices of animal feed products, including wheat and corn, are requiring animal nutrition solution providers to offer products with higher efficiency, safety and quality.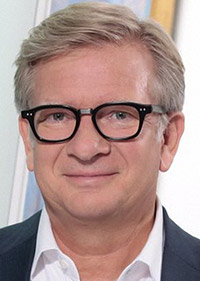 Jean-Marc Dublanc, CEO of Bluestar Adisseo Company. [Photo provided to China Daily]
Adisseo is the world's second largest provider of methionine, with a market share of 27 percent. The company went public in Shanghai in 2015, the first European company to be listed on the A-share market. Its plant in Nanjing, in East China's Jiangsu province, is one of the group's largest facilities globally. About 46 percent of products produced in the plant are exported to other countries.
China is currently Adisseo's largest market by sales revenue.
"We aim to offer high added-value services to help our clients gain precise animal nutrition solutions. Our consultancy-based analysis helps clients understand their specific needs and get customized feeding solutions for animal nutrition," said Dublanc.
In this way, clients can reduce and better control their costs, and use animal nutrition products safely and correctly. This also helps to secure the safety of the entire food supply chain.
Innovative products such as probiotic products can be used to replace some antibiotic use. This may help to reduce overuse of antibiotics in animal feeding and cut the risk of harm to end consumers, said Dublanc.
Adisseo is also open to growth opportunities outside organic growth, such as strategic mergers or acquisitions, technology alliances and partnerships in China and globally, said Dublanc.
The compound annual growth rate of global market demand for methionine has been about 6 percent since 2013. China's market demand is growing faster, at 7 to 10 percent, according to data from FeedInfo, an information services provider focusing on the feeding industry.
"China's demands for meat protein rose more than 50 percent in the past 10 years, and annual demand for animal feed is about 600 million metric tons, pushing up demand for animal nutrition products," according to research from the China Animal Feeding Information Network.