Jiangsu provides momentum for private economy
Quan Shunji, executive president of the CAEDA, delivers a speech at the inauguration ceremony for the founding of CAEDA Jiangsu Committee on Jan 11, at Taihu Hotel, Wuxi, Jiangsu province. [Photo provided to China Daily]
The China-Asia Economic Development Association (CAEDA) has launched its branch in eastern Jiangsu province for its important roles in promoting Road and Belt initiative.
An inauguration ceremony was held on Wednesday at the Taihu Hotel in Wuxi, a southern Jiangsu city that has attracted a lot of Asian investment in its manufacturing sector.
CAEDA will strive to facilitate economic, social and cultural communication between companies from Jiangsu and Asian countries, according to its executive president Quan Shunji.
"Jiangsu is competitive in economic strength, and Wuxi, in particular, has a good policy environment for both Chinese companies and foreign businesses to conduct investment," said Quan.
"I hope the CAEDA Jiangsu Committee will work hard for trade and economic cooperation with countries throughout Asia, and will contribute towards business exchanges and development,"
Cui Jianmin, chairman of the CAEDA Jiangsu Committee, pledged to dedicate itself to regional economic growth.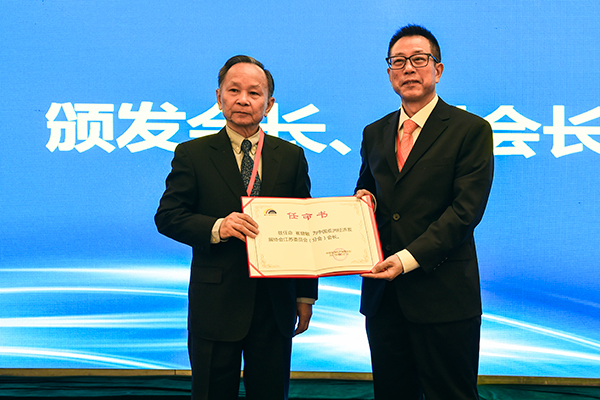 Cui Jianmin, chairman of the CAEDA Jiangsu Committee, receives the appointment certificate at the inauguration ceremony for the founding of CAEDA Jiangsu Committee on Jan 11, at Taihu Hotel, Wuxi, Jiangsu province. [Photo provided to China Daily]
"CAEDA Jiangsu Committee will establish and improve the organization's structure in 2017, and collect information from Asian countries to facilitate trade and investment for member corporations," Cui said.
Cui also claimed that the CAEDA Jiangsu Committee will actively promote local investment policies to attract foreign investment through various platforms.
"We will look for projects especially in culture, medical services and tourism through communication and cooperation in all private sectors," he added.
A total of seven cooperation agreements were signed at the inauguration ceremony in education and medical services.
The CAEDA, formerly known as the China Korea Economic Development Association, was founded in 1993 and renamed in 2016.
The purpose of the association is to encourage communication and exchanges between people from the industrial and commercial sectors in Asia, and improve cooperation and understanding between companies from different countries.
At present, the association has 48 member countries and regions across Asia.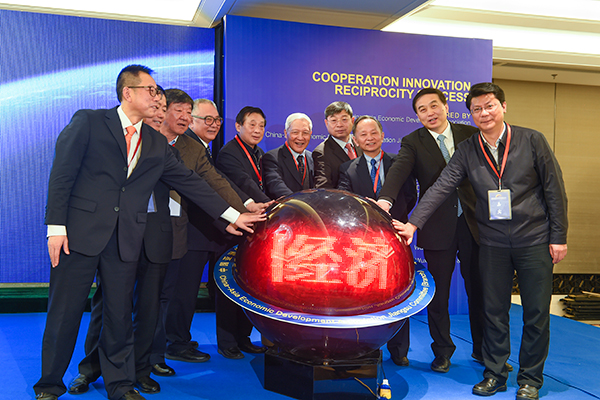 The inauguration ceremony is held for the founding of CAEDA Jiangsu Committee on Jan 11, at Taihu Hotel, Wuxi, Jiangsu province. [Photo provided to China Daily]