With growth slowing, industry know-how seen as key to PE firms' future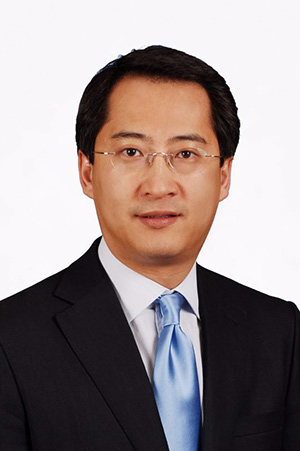 David Liu, CEO of KKR China [Photo provided to chinadaily.com.cn]
Industry know-how, self-discipline and post-investment management are vital for private equity investors in China when economic growth is slowing, a senior executive of Kohlberg Kravis Roberts & Co LP has said.
David Liu, CEO of KKR China, said it is more difficult to find a good deal when China's economy is transforming to new normal, so deep industry understanding should be important for private equity investors. Liu was speaking at the China Venture Capital and Private Equity Association's annual summit in Beijing earlier this month.
"In the old days, there was a lot of wind behind your back in many industries in China, but growth has slowed down significantly in many sectors today," Liu said. "So private equity investors have to focus on developing deeper industry knowledge and relationships in order to identify more attractive proprietary transactions."
According to Liu, private equity investors should have the self-discipline to do due diligence, price negotiation and deal structure design.
"Investors have to be more cautious on valuation and be more disciplined on transaction terms and structure to provide sufficient margin of safety," said Liu.
"Post investment portfolio management can play an important role in improving investment returns when economic growth is slowing. Strong portfolio management and value added can help investee companies improve operations and outperform competition," said Liu.
He said economic growth in the United States and Europe has been very slow, but the annual rate of return of some professional private equity funds in these markets can still be more than 20 percent. Main reasons are deep industry specialization and strong portfolio management.
As for investment industries in China, Liu said consumption upgrading, education, healthcare and environmental protection can be of great potential.
He said: "Food safety remains a top priority and we have made many related investments. We believe there are still many opportunities surrounding consumption upgrading in the next five to 10 years."
COFCO Meat Holdings Ltd, the Chinese mainland pork producer part-owned by KKR, had an initial public offering in Hong Kong in November financing HK$2 billion ($257.5 million).
China National Chemical Corp and New Hope Group Co Ltd are considering making a joint bid with KKR for McDonald's Corp's franchise rights in China, according to Bloomberg in June. In May, a consortium that includes China Investment Corp and KKR ended discussions to buy a stake in Yum Brands Inc's China unit.
KKR's China team has also led other investments in China including Tarena InternationalInc, Fujian Sunner Development Co Ltd, China Modern Dairy Holdings Ltd, Qingdao Haier Co Ltd, Ping An Insurance (Group) Company of China Ltd and Mengniu Dairy.
There were 7,859 venture capital and private equity investments made in the first 11 months of 2016 in China with a total investment of 668.3 billion yuan ($96.1 billion). In 2015 the figure was roughly 500 billion yuan, according to Zero2IPO.