McDonald's announces major deal to turnaround China fortunes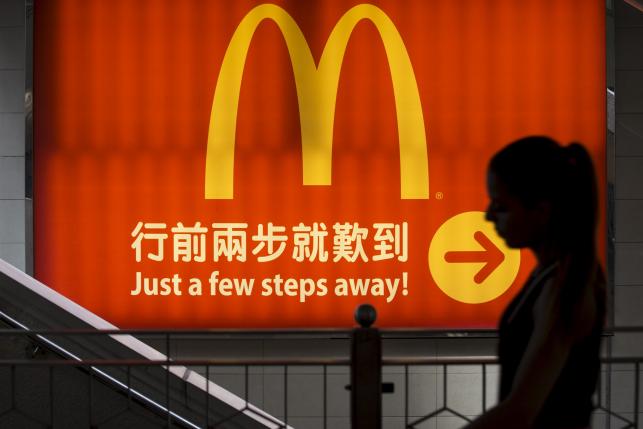 A woman walks past a McDonald's outlet in Hong Kong in July 25, 2014. [Photo/Agencies]
Another 1,500 McDonald's are set to open across the Chinese mainland and Hong Kong in five years under the largest franchise deal outside the US between the fast food giant and a consortium led by CITIC and Carlyle Group.
McDonald's announced the Beijing-based conglomerate had won the franchise bid to run its China operations for the next 20 years on Monday.
The $2.08 billion deal will give CITIC and CITIC Capital a controlling stake of 52 percent in the new entity, with US buyout firm Carlyle holding 28 percent and McDonald's 20 percent of shares, according to McDonald's chief executive officer in China, Phyllis Cheung.
With this transaction, McDonald is franchising all of its 2,600-plus stores in the Chinese mainland and Hong Kong, a major step towards turning around its fortunes in Asia and cutting costs globally.
The franchise model is an effective recipe that McDonald's believes can unlock growth potential in China's 3rd and 4th tier cities through new restaurant openings, and improving flagging performance in its existing stores.
"Financial strength is very important to accelerating openings in China. Besides, CITIC's real estate networks and strategic alliances with developers including Vanke and China Resources may potentially open up more opportunities," Cheung told China Daily in Shanghai.
According to Cheung, the company will rely on the partners' "unmatched understanding of the local markets" to add another 1,500 stores across the region in five years. East and Central China are less penetrated areas where Cheung sees more opportunities.
Menu innovation, restaurant convenience, retail digitalization and delivery services are among the key areas of focus as the fast food chain tries hard to please China's growing middle class who are willing to pay a premium for high-quality food and service.
To this end, the company will leverage CITIC Capital's strategic tie with SF Express (Group) Co, the country's leading courier, and internet giant Tencent Holdings Ltd to facilitate online-to-offline operations, Cheung said.
"McDonald's core business proposition and potential in China is clear," said Zhang Yichen, chairman and CEO of CITIC Capital, who will chair the new company.
"Expansion takes a lot of resources, including finding suitable locations, negotiating the rent and finding the right type of landlord. CITIC Bank's 1,400 branches across China would be able to better share resources and help the expansion," Zhang said.
In the current sale, McDonald's will maintain a foothold in the country through royalty payments, fitting the corporation's asset-light strategy to slash operational costs and preserve capital.
The buyout will be settled by cash and new shares in the company issued to McDonald's. It is awaiting relevant regulatory approvals and is expected to be finalized in mid-2017.
As part of a turnaround plan announced in May 2015, McDonald's has a vision to re-franchise 4,000 restaurants by the end of 2018, with the long-term goal of 95 percent franchised.
The move came two months after its archrival Yum Brands, the company behind KFC and Pizza Hut, spun off its China business with an initial public offering to boost greater stability in earnings.