China economy 2016 in ten key phrases
Property market controls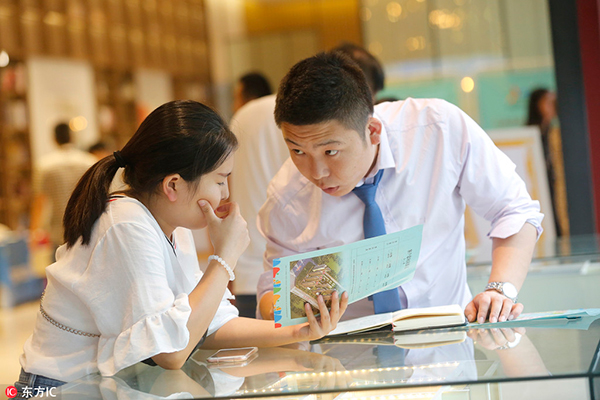 A potential homebuyer talks with a seller in Zhengzhou, Henan province, Sept 10, 2016.[Photo/IC]
It has been a roller-coaster year for China's property market. Prices heated in the first nine months on the back of progressive policy easing. They then cooled as the government imposed tough home-buying rules in late September.
The price increases came amid an expansion of the money supply, including a surge in mortgage loans, that saw investors looking to profit from a rising market.
Aware of the asset risks, Chinese authorities introduced measures from late September in more than 20 cities, including Beijing, Shanghai and Shenzhen, to rein in home prices and contain market speculators.