China economy 2016 in ten key phrases
Capacity-cutting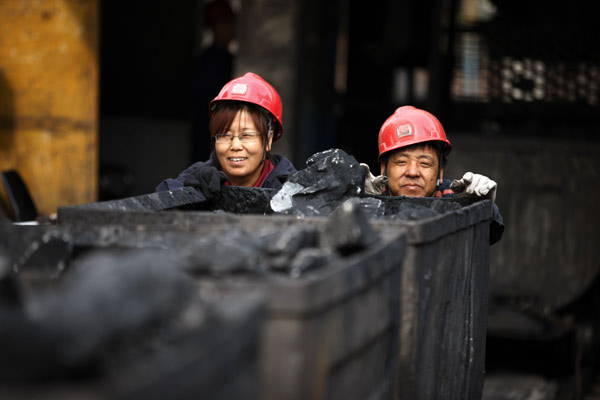 Workers at a coalmine in Huaibei, Anhui province. [Photo/China Daily]
Looking back at the economic priorities set for 2016, industrial overcapacity was always going to be a key battlefield.
Steel and coal, the two most troubled sectors, were prioritized in the battle against overcapacity. In February, the government announced crude steel capacity should be cut by 100 million tons to 150 million tons by 2020, with about 45 million tons to be achieved in 2016.
Coal capacity reduction was set at half a billion tons over the next few years, with 250 million tons expected for 2016. Progress came faster than expected. In November, the State Council announced both targets for the year had been achieved ahead of schedule.