China has taken the top spot in A.T. Kearney's 2016 Global Retail Development Index (GRDI) for the second successive year indicating that it continues to remain one of the most attractive global markets.
China's consumers are trading up and willing to pay for better-quality, health- and convenience-driven products, as well as enhanced product features and designs, according to the global consulting company.
The GRDI, which ranks the top 30 developing countries for retail investment worldwide, not only identifies the markets that are most attractive today, but also those that offer future potential.
Let us take a look at the top 10 destinations for global retail investors.
No 10 Azerbaijan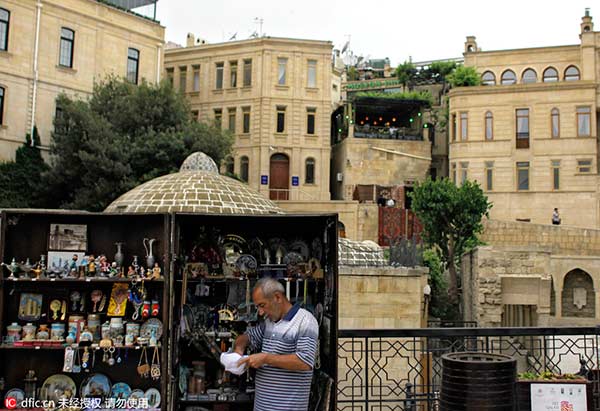 A souvenir vendor seen in his box-shop in downtown Baku, Azerbaijan, May 22, 2012.[Photo/IC]