Topshop plans expansion in China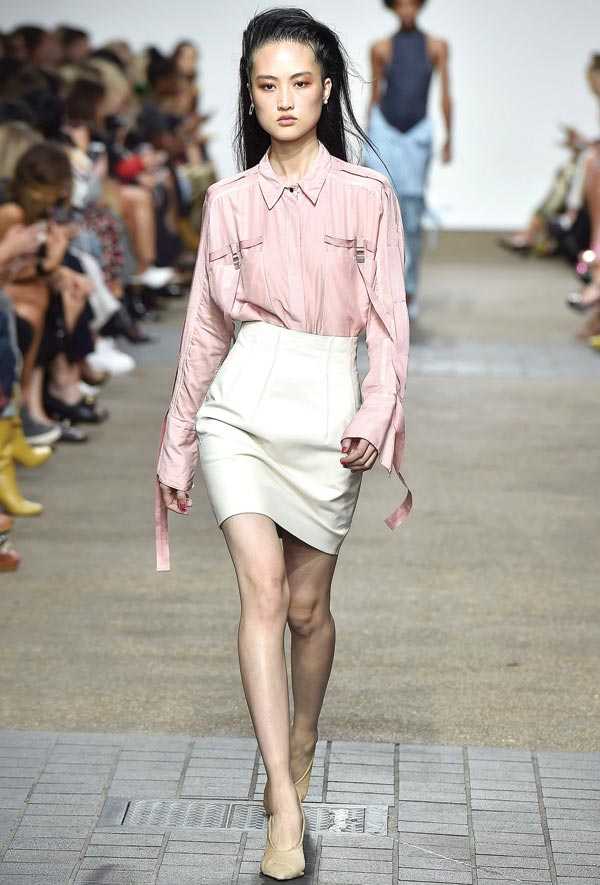 Currently Topshop's only presence in China is a small concession in the Galeries Lafayette department store in Beijing and a handful of shops in Hong Kong. [Photo provided to China Daily]
UK fashion chain Topshop is the latest British retail company attempting to tap into China's market by opening its first standalone store in 2018.
The British high-street retailer has agreed a deal with Chinese partner and online fashion retailer Shangpin.com. The e-commerce business had already started to push Topshop into the Chinese mainland by selling the brand on Shangpin.com two years ago.
Arcadia Group, Topshop's owner company, said the first shop will open in top tier cities in the spring or summer of 2018 which could be either Beijing or Shanghai.
Media reports said if the move was successful, as many as 80 outlets could be opened.
Arcadia Group would not comment on the plans for 80 stores.
Currently Topshop's only presence in China is a small concession in the Galeries Lafayette department store in Beijing and a handful of shops in Hong Kong.
Shangpin.com is a members-only website with 30 million registered subscribers, founder and chief executive David Zhao said: "It is gratifying to be trusted by such a world-renowned fashion brand to take them further in China."
Topshop is part of retail tycoon Sir Philip Green's Arcadia Group fashion empire and he described the deal as "the start of a unique, exciting and exclusive partnership that will cement Topshop and Topman's mission of becoming truly global businesses".
Green added:"For the first time, both brands will deliver high fashion to the shop floor and beyond by opening full-scale stores in China – host to the world's fastest-growing retail economy."
The businessman was embroiled in the controversial sale and subsequent collapse of the long-establish UK department store BHS earlier this year. The high-street chain went into administration in April, less than a year after Green sold it for one pound to a consortium.
The collapse led to the loss of 11,000 jobs and a 571 million pound pensions black hole.
According to analysts, Topshop is by far the most valuable part of Arcadia Group. Sir Philip owns a 75 percent stake in Topshop after selling 25 percent to US private equity firm Leonard Green in 2012