Mainland, HK to join on bonds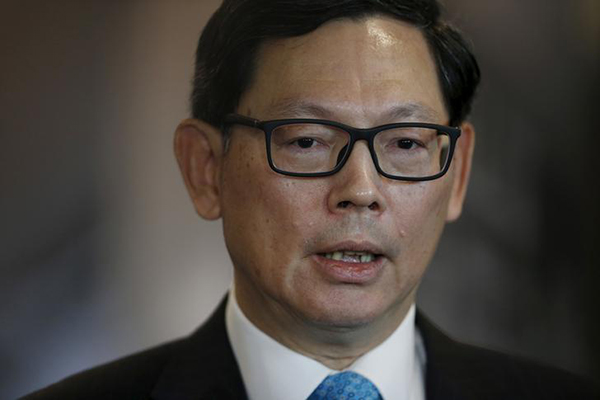 Norman Chan, chief executive of Hong Kong Monetary Authority. [Photo provided to China Daily]
The Chinese mainland and Hong Kong will work together in the bond market to facilitate foreign investors' bonds purchases, said the chief executive of the Hong Kong Monetary Authority.
Norman Chan, chief executive of the HKMA, said the Shanghai-Hong Kong Stock Connect and Shenzhen-Hong Kong Stock Connect showed that the stock market link between the mainland and Hong Kong has been built, and their next work is to study the bond market connect.
"The scale of domestic bond market has been more than 60 trillion yuan ($8.94 trillion), and the proportion of foreign investors is less than 2 percent, so there's great potential," said Chan.
Hong Hao, chief strategist at BOCOM International Holdings Co, said the bond market connect can improve transaction activity in Hong Kong.
"The bond market connect between the mainland and Hong Kong can be significant in the long term," said Hong. "the yuan's inclusion in the IMF Special Drawing Right currency basket and other globalization moves will increase global demand for renminbi assets."
The HKMA and China Development Bank Corp also signed a memorandum of understanding on Tuesday to establish a strategic framework of cooperation to facilitate the financing of infrastructure projects via the Infrastructure Financing Facilitation Office platform of the HKMA.
"IFFO and CDB will closely collaborate to promote a more conducive environment for infrastructure investment and financing in Hong Kong, and will jointly facilitate beneficial development of the Belt and Road Initiative through exchanging information and experience in evaluating infrastructure projects, conducting promotion activities, and facilitating infrastructure financing transactions," said Chan.
As of October, CDB's assets in Hong Kong exceeded $50 billion, and the bank has through Hong Kong completed 29 infrastructure projects with investments of more than $5 billion in the Belt and Road countries, according to an HKMA statement.
It said the CDB will tap more than $10 billion worth of financing and business opportunities via the Hong Kong platform.
"CDB will continue to play its role as a leading bank of the Belt and Road Initiative and further strengthen cooperation with the HKMA through the IFFO platform, to jointly contribute to the implementation of the Belt and Road Initiative and the prosperity and stability of Hong Kong," the statement quoted Hu Huaibang, chairman of CDB, as saying.