Former WTO chief says EU likely to grant China market economy status soon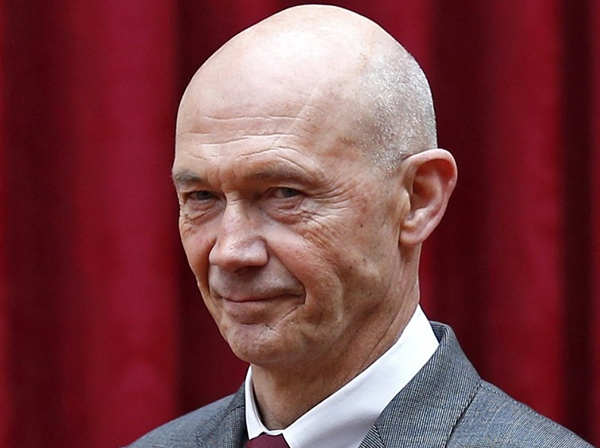 Pascal Lamy, former director-general of the World Trade Organization. [Photo provided to China Daily]
The European Union will likely grant China recognition as a market economy soon, former World Trade Organization head Pascal Lamy said.
He made the prediction as the 15th anniversary of China's accession to the WTO approaches on Sunday.
Lamy, who was the WTO director-general from 2005 to 2013, said in Beijing that while the EU is likely to recognize China's market economy status, it will also probably change its anti-dumping regulations in a non-discriminatory way.
As a condition for being admitted to the WTO, China agreed in 2001 that other members could treat it as a "non-market economy" for 15 years ending on Dec 11, 2016. This status has made it relatively easy for aggrieved parties to prosecute anti-dumping claims against China.
Lamy said that changing anti-dumping regulations has long been a subject of debate in the EU, and changes that are made are likely to affect not only China but all other countries that trade with the EU.
"I think the EU will recognize (China's market economy status), but in some way anti-dumping measures will be reformulated."
Lamy, who is now honorary president of the Paris-based think tank Notre Europe, played a key role in negotiating China's admission to the WTO.
Reviewing the past 15 years, he said China has fulfilled the commitments it made. As globalization has proceeded it has also increased the value it adds to the goods it produces, and that has been important in the country's economic growth, he said.
The country has pledged to open up more and wants to proceed with more economic reform, and that is a good signal, Lamy said.
He said he hopes more action will be taken soon, particularly regarding the services sector.
"Better service will come from more competition in the services industry. And, more competition in the services industry will come with more services being imported or foreign service providers establishing themselves within the Chinese system."
The opening up of trade is still the main trend in the world, he said, even if there is opposition in the EU to Chinese steel imports, and there is an anti-free trade backlash in the United States. Protectionism cannot guarantee people's livelihoods and social well-being but is in fact destructive and will not make a return, he said.
"Trade remains open. If you look at trade today, it is more open than yesterday, when it was more open than the day before, so the direction is right," he said.
Reducing obstacles to trade, whether multilaterally, bilaterally or regionally, should be the common goal for all organizations, he said.