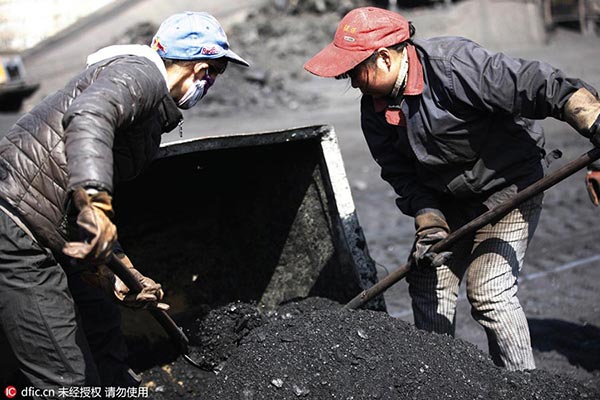 Female coal miners work at the Huaibei mine, East China's Anhui province, March 24, 2016. [Photo/IC]
BEIJING - China has plenty of policy tools and space to stabilize rapidly rising coal prices, the country's top economic planner said, as temporarily strained supply has prompted worries about capacity cuts.
"The current rise in coal prices lacks a market foundation and cannot last. China's coal supply will not see big problems," an unnamed official with the National Development and Reform Commission told the press on Friday.
The assurance came as China is working to cut ineffective supply in the sector, but some local governments and companies have wavered in their efforts due to price increases in recent months.
The official attributed the rise to increasing coal consumption due to high temperatures, a crackdown on illegal production, as well as some transportation and logistics problems.
But the industry's supply-demand mismatch is not fundamentally changed, the official stressed, as coal demand will not see a significant boost amid government efforts to consume cleaner energy.
If the rise in coal prices continues, the government will take steps to unleash capacity to stabilize supply, the official said.
"Confidence in the capacity cuts should not waver, and the efforts should not be weakened," the official said.
China is the world's largest consumer of coal. The industry has long been plagued by overcapacity and felt the pinch even more in the past two years as the economy cooled and demand fell.
During the first eight months of the year, China's coal output fell 10.2 percent year on year to 2.18 billion tons. But earlier data also showed that as of the end of July, China had only achieved 38 percent of its goal for coal-production cuts.
China plans to cut coal capacity by half a billion tons in the next few years, with huge amounts of funds set aside to help displaced workers.
This year, the government aims to shave coal capacity by 250 million tons.