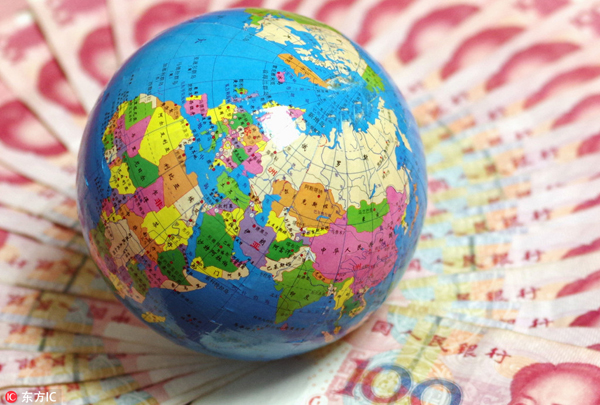 While taking presidency of the G20 Summit this year, China has been actively promoting the broader use of the SDR (Special Drawing Right), which is part of efforts to promote global economic financial governance under G20 framework.
In an exclusive interview, Fielding Chen, Bloomberg Intelligence Economist, shared his insights with China Daily of how SDR-dominated bonds issuance in domestic market would be a strong force to explore the broader use of SDR and facilitate the reform of global financial system to a more balanced one in the long-run, despite some key challenges needed to be addressed.
The World Bank issuance of its first tranche of SDR-denominated bonds in China in August is what she called a landmark move in future expansionary use of SDR.
The first batch, valued at 2 billion SDR, bonds will be settled in yuan and will be sold in the interbank market.
"SDR-dominated bond can reduce currency risks for both investors and bond issuers," he said.
He said that for domestic investors, it provides a good channel to investment bonds denominated in currencies other than yuan, and for foreign issuers, the depth of China's bond market and the interest of domestic investors are attractive - they can issue bonds with lower interest.
However, a couple of challenges, mainly risk management and pricing scheme, would make it hard to become a very popular debt program while at its beginning stage, he said.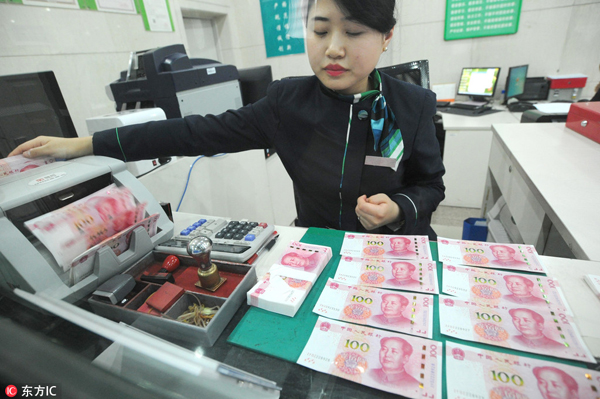 A bank staff woman deals with Chinese 100-yuan banknotes in Beijing, Dec 1, 2015. [Photo/IC]
Despite that the SDR bonds issued by the World Bank will be settled in the yuan, it is not known whether the World Bank will receive SDRs from the People's Bank of China, or it will receive cashes with a similar composition to SDR.
He added that if it is the former, SDR bond issuance will mean a loss of SDR units of the PBOC, and the total amount of SDR bonds may be limited by China's total SDR balance in its foreign reserves.
"That means private sectors may not want to issue SDR bonds because it's hard to use in the market," he said.
If it is the latter, it will mean the central bank needs to exchange the yuan to other four currencies and give the money to the World Bank after bond issuance, and the World Bank will need to pay back cashes in five currencies when SDR bond matured - there is currency transaction cost.
In the meantime, since SDR bonds are equivalent to a weighted average of five bonds each denominated by one SDR currency, this would increase cost of risk management and pricing, he said.
While at the beginning stage, he added that for investors it may be difficult to hedge against risks, because it hard to develop yield curves or SDR bonds' credit default swaps when there are not many SDR bonds in the market.
He said that as more international institutions are expected to follow after the first issuance, the shortages may be resolved with efforts being made by both regulators and issuers.