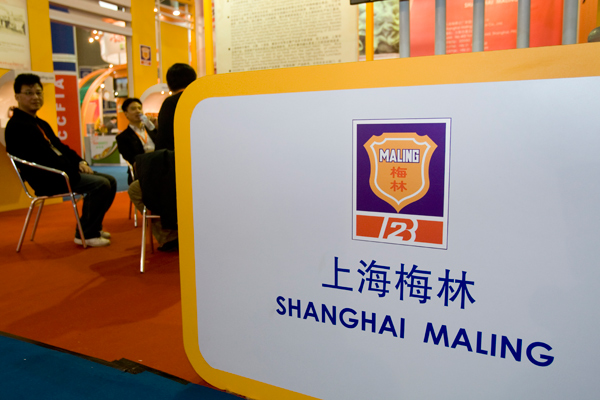 A view of Shanghai Maling Aquarius Co Ltd in Shanghai, Dec 4, 2008. [Photo/VCG]
WELLINGTON - Shareholders in New Zealand's biggest meat cooperative on Friday reaffirmed their support to sell a controlling stake to China's biggest meat processor.
Shareholders of Silver Fern Farms held a second vote on the 50-percent sell-down, including a casting vote, to Shanghai Maling Aquarius Co Ltd (Shanghai Maling) with 80.4 percent voting in favor of the deal.
In October last year, shareholders voted 82.22 percent in favor of the deal with Shanghai Maling, which is 38-percent owned by China's Bright Food Group, for NZ$261 million ($187.79).
The deal had been beset by controversy with a small group of Silver Fern shareholders staging a revolt and demanding a new vote on its approval after claiming the board and executives misled them on its debt levels.
The Financial Markets Authority, the market watchdog, in May cleared the board of issuing misleading or deceptive documents.
After Friday's second vote, the rebels said they would end their opposition to the deal.
Chairman Rob Hewett said the partnership would create a strong Silver Fern Farms.
"This partnership will enable us to generate higher, sustainable returns for our shareholders," Hewitt said in a statement.
Chief executive Dean Hamilton said the process to complete the transaction had continued with all outstanding information now with the Overseas Investment Office (OIO) for its consideration.
"We remain confident that we will achieve OIO approval prior to Sept. 30, and proceed to complete the transaction by Jan. 4, 2017, as previously announced," Hamilton said in a statement.
"The clear message from the voters is to get on with it, and realize this opportunity ahead of us."