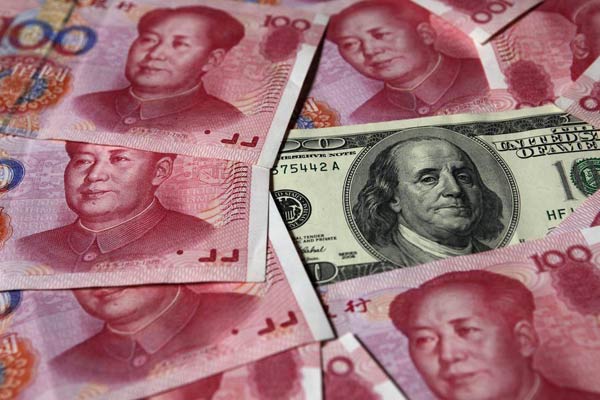 A $100 banknote is placed next to 100 yuan banknotes in this October 16, 2010 file picture illustration taken in Beijing. [Photo/Agencies]
BEIJING - The State Administration of Foreign Exchange (SAFE) said Friday it has required overseas institutional investors to maintain similar currency structure in capital inflow and outflow in China's inter-bank bond market.
When the overseas investors remit capital out of China's inter-bank bond market, they must keep a "basically same" yuan-forex ratio as that of the capital remitted into China, fluctuating no more than 10 percent, according to an SAFE statement.
In February, the People's Bank of China (PBOC) allowed more overseas institutional investors to invest in the country's inter-bank bond market.
The PBOC has streamlined investment process and canceled quota restrictions in the inter-bank bond market.