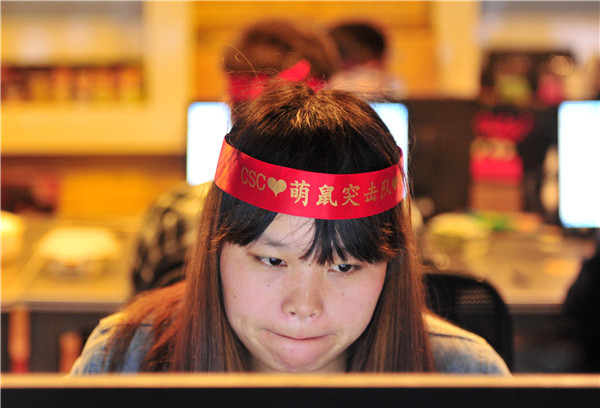 A customer service representative of Three Squirrels, a leading brand and e-shop selling nuts and snacks, deals with online transactions.AN XIAO'AN/CHINA DAILY
Three Squirrels is an "asset-light company"-no bricks-and-mortar outlets, no investment in growing nuts itself.
Zhou Ting, chief financial officer of the Anhui-based company, attributed the company's success to "a group of right people doing the right thing at the right time".
The next right move, he said, "is going public".