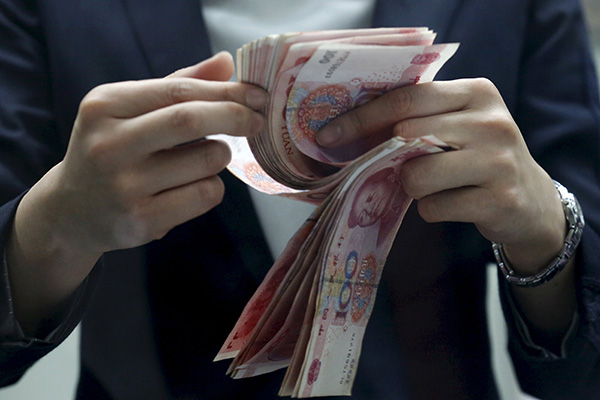 A clerk counts Chinese 100 yuan banknotes at a branch of a foreign bank in Beijing Jan 4, 2016. [Photo/Agencies]
BEIJING, May 23 (Xinhua) -- The Ministry of Finance said Monday it will soon issue 3 billion yuan ($458 million) worth of government bonds in London.
The yuan-denominated bonds will be traded on the London Stock Exchange, the ministry said in a statement.
The Bank of China (UK) Ltd and British bank HSBC will be the global coordinators for the issuance, according to the statement.
China and Britain have seen closer cooperation in promoting the global use of the yuan, or renminbi, in recent years.
The UK was the first Western country to issue yuan-denominated sovereign bond and the first major developed country to include the yuan into its foreign exchange reserves.
China's central bank issued 5 billion yuan of renminbi-denominated notes in London last year, the first offshore issuance of such debts outside China.