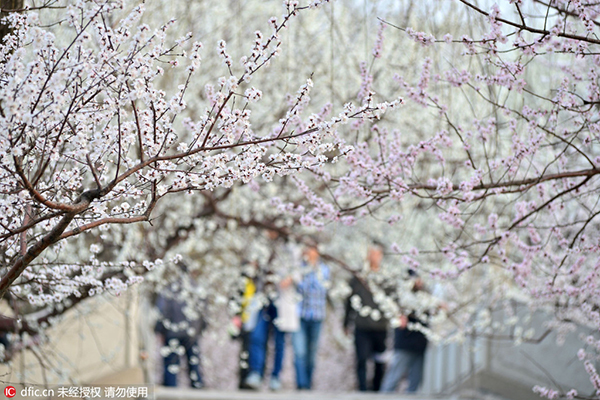 Visitors at Summer Palace in Beijng, March 21, 2016. [Photo/IC]
Flowers are not the only signs of life that come with the spring thaw. Warmer weather has brought blossoming tourism to China as well.
Last week, the Beijing municipal government released a list of 192 spots in the city for citizens to enjoy the spring flowers, including peach blossoms, magnolias, apricot flowers, winter jasmine and a dozen others that bloom from March to May.
The recommended spots cover an area of 22 million square meters, according to the city's gardening and urban greening department. Nearly 100 cultural events such as folklore performances and botany exhibitions will be held during the period.
The tourism department of central China's Hubei province has also picked 20 travel routes for tourists looking to appreciate floral beauty in the countryside.