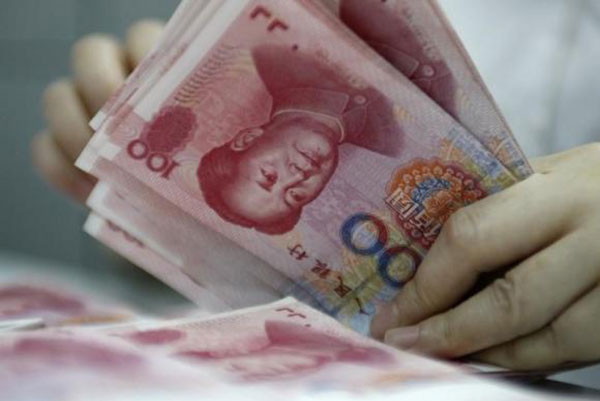 An employee counts yuan banknotes at a bank in Huaibei, Anhui province June 22, 2010.[Photo/Agencies]
BEIJING - China's central bank has made a big injection of funds into the financial system for the second time this week to ease a short-term liquidity strain before the Lunar New Year holiday.
The People's Bank of China (PBOC) pumped 260 billion yuan ($39.7 billion) into markets through 28-day reverse repurchase agreements (repo) and 80 billion yuan of seven-day reverse repo, a process in which central banks purchase securities from banks with agreements to resell them in the future.
The injection, following Tuesday's 440-billion-yuan reverse repo operations, the largest single-day liquidity injection in three years, has resulted in a net 590 billion yuan being pumped into the market this week.
The 28-day reverse repo was priced to yield 2.6 percent while that of the seven-day reverse repo was 2.25 percent, unchanged from Tuesday's operations, according to a PBOC statement.
In Thursday's interbank market, the overnight Shanghai Interbank Offered Rate (Shibor), which measures the cost at which Chinese banks lend to one other, fell slightly to 1.992 percent.
China's financial markets and business operations will be closed from Feb. 7 to 13 for the Lunar New Year holiday, when a surge in cash demand is expected because of travel expenses and holiday shopping. The PBOC usually pumps extra funds into the financial system ahead of the holiday.