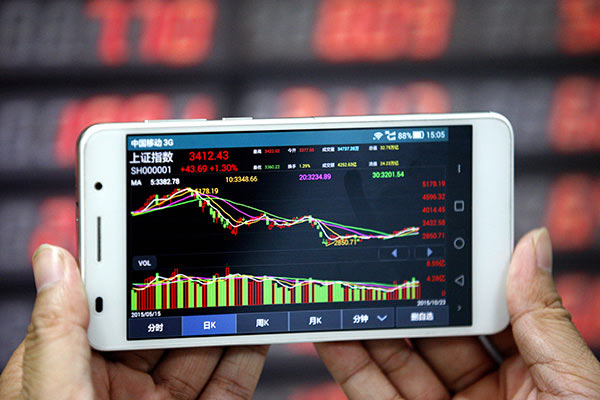 A stock indicator shows the benchmark Shanghai Composite Index on Oct 24, 2015. [Photo by Xie Zhengyi/Asianewsphoto]
China will launch a registration-based initial public offering system in March next year, boosting the role of the country's stock market to provide necessary financing for companies amid a slowing economy.
The country's top legislature on Sunday authorized the State Council to roll out the new IPO mechanism before completing the amendment to the Securities Law.
The China Securities Regulatory Commission said in a statement that the legislative approval to launch the registration-based IPO system marked a "significant development" of the Chinese capital market and "an important measure" to allow market forces to determine the allocation of resources.
"It is not merely about delegating the IPO approval power to the stock exchanges but a major transformation of the regulator's role," the CSRC said.
The registration-based IPO system will emphasize information disclosure rather than corporate prospects and profitability.
The regulator said that it will no longer endorse the value of prospective companies under the new system. But initially, it will still control the pace and pricing of IPOs to maintain market stability.