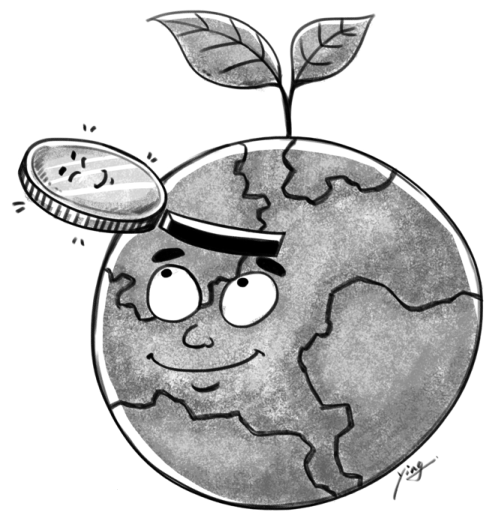 Green industry should serve as one of the major drivers of China's economic growth. This also conforms to the views of Ma Jun, chief economist of People's Bank of China's research bureau. But this is a daunting task to fulfill because of the huge void in green financing in China.
On the one hand, China's green industry needs at least $2 trillion yuan ($312 billion) in investment per year. On the other, green financing has become a hurdle for China's sustainable growth, because about 85 percent of the green investments are non-governmental in nature owing to the lack of financial support from the government.
This is not surprising, though, because the green industry is known for its relatively high risk and inefficiency in yielding the expected results. A self-sufficient photovoltaic power station of 5 megawatts, for instance, will provide poor returns (from 8 percent to 17 percent based on where it is installed), not to speak about the other difficulties such as power instability, change in ownership and insufficient supply of funds. The yields of some green projects, including those generating power from sewage and garbage disposal, are even lower than the average 8 percent.
Therefore, public subsidies from governments at all levels are necessary to boost China's green industry. More importantly, financial reform is necessary so as to involve more non-governmental capital to reduce the costs of financing and investment. This could be done in a top-to-bottom manner, or the other way round.