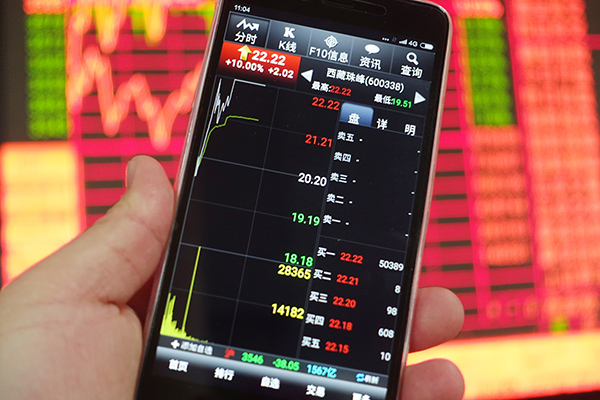 A stock indicator shows the benchmark Shanghai Composite Index on Dec 4, 2015. [Photo by Wang Biao/Asianewsphoto]
BEIJING - China's stock market will launch a circuit breaker mechanism on Jan 1 to curb wild swings in the stock market.
With approval from the China Securities Regulatory Commission, the Shanghai and Shenzhen stock exchanges and China Financial Futures Exchange issued regulations on the mechanism on Friday, according to the Shanghai Stock Exchange.
From Sept 7 to Sept 21, the three bourses collected public opinion on the mechanism, which would suspend trading temporarily in response to substantial rises or drops.