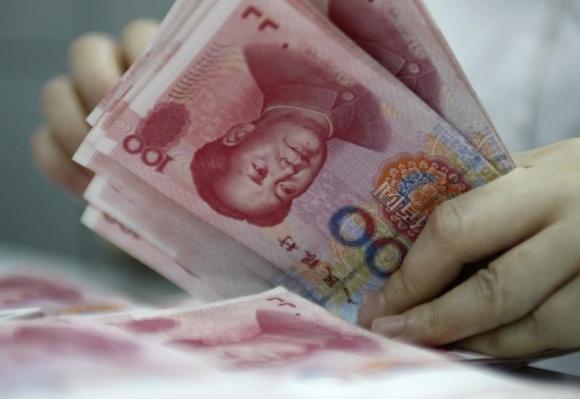 An employee counts yuan banknotes at a bank in Huaibei, Anhui province.[Photo/Agencies]
WASHINGTON - The International Monetary Fund (IMF) said on Wednesday that its executive board is expected to discuss and decide in November whether to include the Chinese currency, the yuan, into its special drawing right (SDR) currency basket, but no exact date has been set for the board meeting as of now.
"As we said before, the IMF executive board is expected to meet in November to consider the review of the SDR currency basket. The exact board meeting date will be communicated once it has been set," an IMF spokesperson said in a statement.
A senior official in IMF who required anonymity told Xinhua that the board meeting is more likely to take place in the second half of this month.
The IMF reviews the currencies in the SDR basket every five years, which currently includes the U.S. dollar, Japanese yen, British pound and the euro, and whether to add the renminbi to the basket is a major issue for this year's assessment.
The IMF board is expected to rely on its staff explanations of steps China has taken to make "the RMB freely usable" for the upcoming SDR basket review, Meg Lundsager, former US executive director on the IMF executive board and now a research fellow at the Wilson Center, told Xinhua.
"Overall, China's progress in internationalizing the RMB will likely lead the IMF executive board to approve the RMB's inclusion in the SDR basket of currencies," Lundsager said.
China will continue to support RMB's bid for inclusion in the IMF SDR basket and push ahead with capital account liberalization and the internationalization of RMB, according to a proposal unveiled Tuesday on formulating the country's 13th five-year plan (2016-2020).