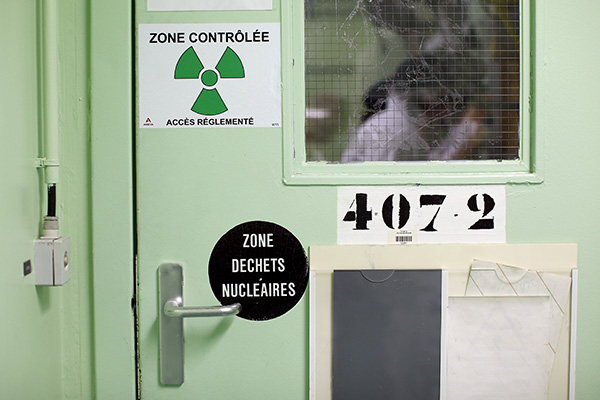 Warning signs which read "nuclear zone" and "restricted area, controlled access" are seen in the Areva Nuclear Plant for the treatment of nuclear waste at La Hague, near Cherbourg, western France, April 22, 2015. [Photo/Agencies]
Areva said on Monday it had signed a memorandum of understanding for a possible partnership with China National Nuclear Corporation that could see the Chinese group take a minority stake in the French nuclear company.
The partnership would also cover "uranium mining, front end, recycling, logistics, decommissioning and dismantling", Areva said in a statement.
The deal excludes the reactor business that French power group EDF is buying from Areva, the company said.
"This project offers numerous opportunities for both AREVA and CNNC," Areva Chairman Philippe Varin said in the statement following a ceremony in Beijing.
"Strengthening the cooperation with our Chinese partners is an integral factor for Areva's future success," said the statement, issued during a visit to China by French President Francois Hollande.
The French government wants utility EDF and nuclear group Areva, both State-owned, to keep a combined 66 percent stake in Areva's former reactor building arm Areva NP, a government source told Reuters on Oct 6.
With respective stakes of 51 percent for EDF and 15 percent for Areva, this would open the door for outside investors to buy into Areva NP and limit the amount of funds the French state will have to spend on saving the nuclear firm.
After four consecutive years of losses wiped out Areva's capital, EDF said in July it had agreed to buy 51-75 percent of Areva's reactor arm Areva NP, while Areva would keep a maximum 25 percent and EDF would look for other investors to invest in Areva NP.