As markets around the world undergo fast-paced transitions and commercial environments experience historic change, business relationships are becoming increasingly global, hyper-networked and digitally-enabled, which increases complexity and creates greater challenges for enterprises when managing relationships.
The key to solving such problems lies with data. Data, especially the notion of "big data", has long been a trend within industry and has become a hot topic in the Chinese media.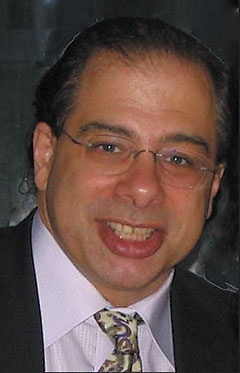 Anthony Scriffignano, chief data scientist at Dun & Bradstreet
However, it is not the data itself which matters, but how enterprises can use this data intelligently and scientifically to inform their relationship building.
To be "data-inspired" is to realize the power of data. Dun& Bradstreet, the world's leading source of global commercial information and insight on businesses, believes that by finding truth and meaning in data, businesses can be inspired to create relationships that lead to sustainable and competitive advantages.
Dun & Bradstreet has always been willing to offer its advanced capabilities in data-inspired approaches with the world, including China, to help businesses grow and achieve their goals.
In China, there are millions of businesses looking to build and maintain reliable relationships with business partners, both domestically and globally.
This trend means there is also a wealth of fast-growing demand for commercial information services such as business credit information, enterprise compliance, and sales and marketing services.
Exploring and expanding bilateral cooperation, especially in business, is the focus of President Xi Jinping's ongoing visit to the United States.
Dun & Bradstreet's advantage in data and analytic capabilities is especially relevant in this context, bridging the information divide, facilitating relationship building and creating communication among companies to help accelerate bilateral business growth between China and the US.
Anthony Scriffignano, chief data scientist at Dun & Bradstreet, says "President Xi's visit to the States reflects Chinese enterprises' goodwill, and is a milestone that has huge ramifications for Sino-US cooperation.