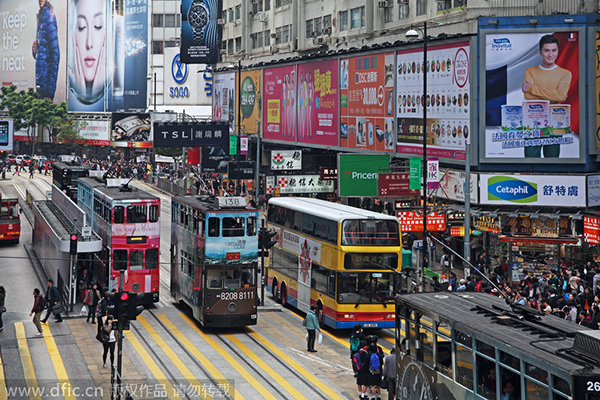 View of Causeway Bay in Hong Kong, China, Jan 27, 2014. [Photo/IC]
HONG KONG - The total number of visitor arrivals to Hong Kong in August fell 6.6 percent, Hong Kong's Secretary for Commerce and Economic Development Gregory So said on Friday.
The decline of visitor arrivals to Hong Kong in August has been narrowed down, comparing to July when the number fell 8.4 percent, So told the media.
He added that the decrease in China's mainland visitors was 7 percent, while that in July was 9.8 percent. As for visitors from places other than mainland, the decline has expanded to 4.9 percent from July's 3 percent.
So said the government will discuss with the sector to carry out measures to boost tourism development and enhance promotion to solidify Hong Kong's attraction.