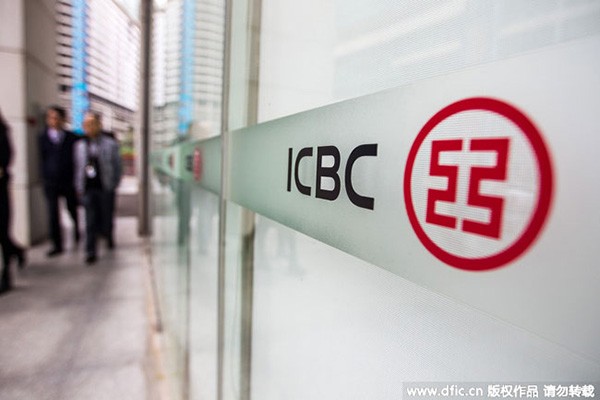 Pedestrians walk past a branch of ICBC (Industrial and Commercial Bank of China) in Shanghai, China, Dec 4, 2014. [Photo/IC]
BEIJING - State-owned Industrial and Commercial Bank of China (ICBC), the country's largest bank, on Thursday reported a 0.7 percent year-on-year increase in net profits in the first half of 2015.
Net profits stood at around 149.4 billion yuan ($23.26 billion) in the first six months, the lender said Thursday.
Its non-performing loan ratio edged up to 1.4 percent at the end of June, an increase of 0.27 percentage points from the end of 2014.
Net profits from interest for the six-month period gained 6.1 percent year on year, while net profits from fees and commissions rose 5.3 percent year on year.
Offshore business made a significant contribution to the bank's profit increase, with the pretax profits of all the overseas subsidiaries hitting around $1.7 billion, up 13 percent from the same period last year.
The total assets of overseas subsidiaries reached around $270 billion, up 14 percent from the end of last year.
ICBC Shares climbed 4.69 percent to 4.24 yuan on the Shanghai bourse on Thursday.