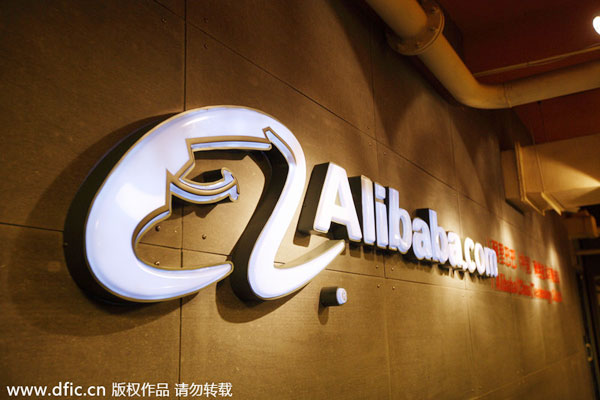 The logo of Alibaba.com is seen at the headquarters of Alibaba Group in Hangzhou city, East China's Zhejiang province. [File photo/IC]
Alibaba Pictures Group Ltd, the film and entertainment unit of China's largest ecommerce company, said on Thursday it plans to raise $1.6 billion in a share offering to select investors to finance media-related acquisitions.
The deal comes after a rally that nearly doubled the shares of the company, majority owned by Alibaba Group Holding Ltd, over the past year.
Alibaba Pictures plans to sell 4.2 billion shares at HK$2.90 each, putting the total deal at HK$12.18 billion, according to a Hong Kong stock exchange filing. The price represents a discount of 13 percent from Monday's close and the stock tumbled as much as 11 percent after trading resumed in Hong Kong on Thursday. It had been halted on Tuesday pending an announcement.
Alibaba Pictures, previously known as ChinaVision Media Group, is flush with cash after raising nearly 5 billion yuan ($807 million) in 2014 from a massive share offering that put Alibaba in control of the company. The company has only used 123 million yuan from the proceeds, most of it on films and television series.
Alibaba Pictures said it had not yet identified any acquisition targets.
Credit Suisse and Morgan Stanley were hired as placing agents for the offering and stand to earn HK$63 million from managing the deal, according to the filing.