Being a luxury product examiner is a relatively new profession in China, although there are already many in Japan and South Korea with senior ones reportedly earning an annual salary of up to 500,000 yuan ($80,545).
To become certified in China one has to pass an exam and have related work experience of more than one year. A certified examiner can tell B-level counterfeits from genuine ones just by sight and may use infrared and other equipment to identify A-level forgeries. In the fake luxury industry, goods are rated as being A-, B- or C-level, marking the quality in descending order.
Examiners are graded according to the scope of products they scrutinize with primary ones focusing on bags, juniors bags and watches and seniors jewelry.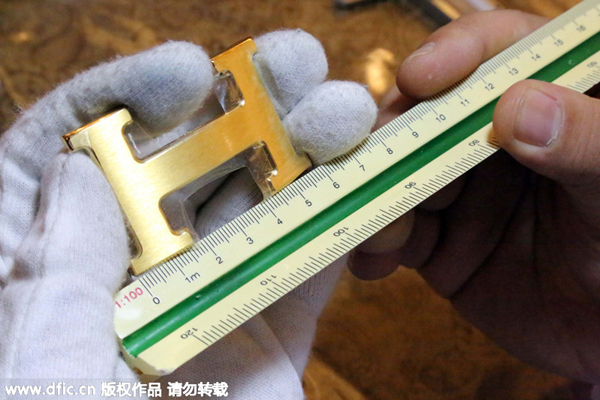 An examiner measures the length of a Hermes logo in millimeters.[Photo/IC]