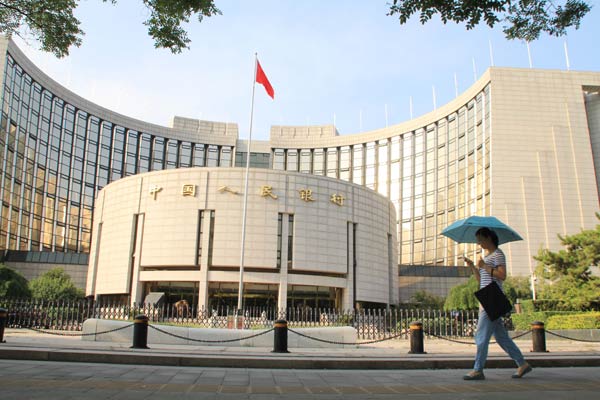 The headquarters of the People's Bank of China in Beijing. [Shi Yan/China Daily]
BEIJING - China's central bank will expand its standing lending facility (SLF), a liquidity support tool, to cover small and medium-sized banks nationwide in its latest effort to ensure money supply.
The People's Bank of China (PBOC) announced on Wednesday that branches across the country will be authorized to conduct SLF for small financial institutions after the success of a 10 region pilot that has lasted for over a year.
The PBOC said the move would address liquidity fluctuation before the Lunar New Year holiday and help stabilize the country's money market.
City commercial banks, rural commercial and cooperative banks and rural credit cooperatives will likely benefit.
SLF was brought in by the central bank at the beginning of 2013 to meet liquidity needs from banks, especially before holidays.
The PBOC pumped 80 billion yuan ($13.05 billion) into the money markets on Tuesday through 14-day and 21-day reverse repos to meet rising cash demand before the holiday.