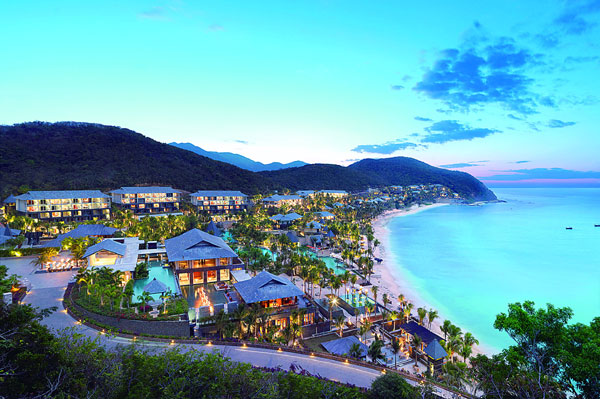 Sanya, one of the most popular tourist destinations in China, is clustered with five-star resorts. [File Photo]
HAIKOU - Overnight tourists to South China's Hainan province exceeded 40 million in 2014, up 10.6 percent, the local statistics bureau said on Wednesday.
The total included 39.9 million tourists from other parts of China and 661,400 tourists from abroad. Tourism generated 48.5 billion yuan ($7.8 billion) in 2014, up 13.2 percent.
Overnight foreign tourists to the province fell 12.6 percent year on year to hit 421,500. Visitors from Hong Kong, Macao and Taiwan also dropped 6.3 percent to 239,900.