4. Bond market will remain bullish in longer term
Analysts expect the bond market to remain bullish in longer term after the rate cut, following the recent month-long rally.
Wuhao, analyst at Everbright securities, said to Guangzhou Daily that the adjustment of loan-to-deposit ratio will squeeze demand for bonds, but with the Central Bank's primary goal to lower financial cost, the bond market will retain strong momentum in longer term.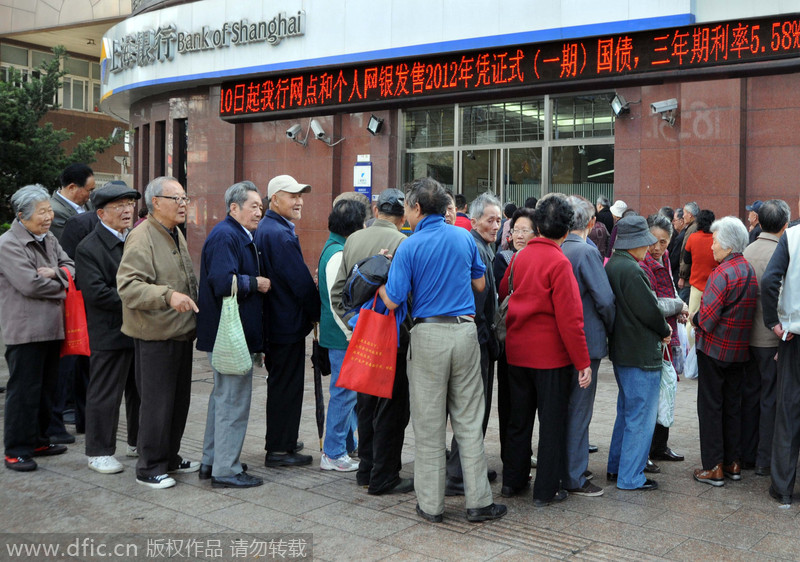 People wait outside a bank to buy treasury bonds in Shanghai on the early morning of April 10, 2012. [Photo/IC]