The People's Bank of China (PBOC), the nation's central bank, announced the first interest rate cuts in more than two years on Friday.
The PBOC cut the benchmark rate for one-year deposits by 25 basis points and the one-year lending rate by 40 basis points from Saturday, marking the first adjustment to the benchmark rates since July 2012.
After the cut, one-year deposit rate will stand at 2.75 percent, while one-year lending will be at 5.6 percent.
But, what could the rate cut mean to us financially?
1. Reduced mortgage rate
Home buyers who plan to apply for a mortgage or have already signed up one by floating rate can save part of their interest expense.
For example, monthly payment for a 1 million yuan mortgage over 20 years can decrease by 234 yuan, which means an overall deduction of 50,000 yuan, according to analysts.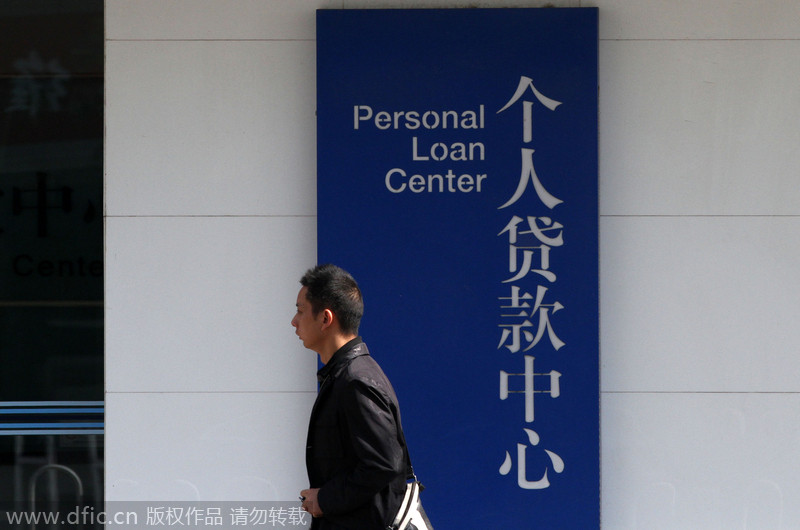 A man passes the personal loan center of China Construction Bank in Huaian city, Jiangsu province, on October 18, 2014. [Photo/IC]