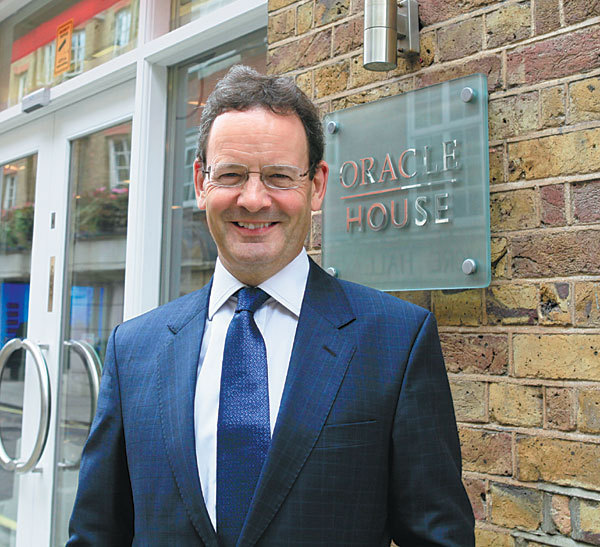 Martin Graham says the most important consideration for family succession remains education of the next generation. [Provided to China Daily]
One of the UK's top family-business advisers is suggesting that as some of China's pioneering entrepreneurs of the 1970s reach retirement, they would do well to consider a more modern approach to their succession planning.
Martin Graham, chairman of the London-based Oracle Capital Group, says that in the West, the vast majority of family businesses are small or medium-sized enterprises who accept that as they grow larger and more successful, they will have to consider bringing in external talent and fresh ideas.
But he says many Chinese entrepreneurs are still rejecting any notion of that, and remain firmly set in their traditional ways of simply passing the business onto the next generation.
"There is a stronger sense of family values in China than in the West, because in the West the family has less cohesion and family members are more diverse," Graham says.
As the Chinese economy continues to develop, however, he says that the older model of simple family succession is starting to come under a variety of pressures, especially for larger private companies.
Privately owned Oracle calls itself a "multi-family" operation, a relatively new term meaning it supports families and their members manage their entire wealth.
Before becoming chairman in 2012, the London School of Economics and Stanford University graduate was director of markets and chairman of AIM (alternative investment market), the London Stock Exchange's international market for smaller growing companies. Graham still sits on number of boards, including the Moscow Stock Exchange, where he is chairman of the Board Risk Management Committee.
He admits the Chinese practice of simply passing control to the next generation might be considered beneficial to some in the West, where the most common problem is often frictions between children in a family business, after an older member retires.
For this reason, there are still relatively few really large-sized family businesses in the West, Graham says, the most obvious exception being media mogul Rupert Murdoch and his family.
Murdoch, 83, inherited Australia's News Ltd from his father, and later founded the media conglomerate News Corporation, which split into News Corp and 21st Century Fox in 2013.
As a part of his succession planning, Murdoch has also managed to place his two sons in key positions. Lachlan Murdoch (43) is now co-chairman with his father of both News Corp and 21st Century Fox, while James Murdoch (41) is co-chief operating officer of 21st Century Fox.
Family succession is becoming a growing issue in China, because the founders of many of the country's largest private companies are now nearing retirement.
He cites Liu Chuanzhi, Lenovo's chairman, for instance, who is 70; and Ren Zhengfei, the founder and president of telecom solutions provider Huawei Group, who is 69.
Zhang Ruimin, founder, chairman and CEO of Haier Group, a consumer electronics producer, meanwhile, is 65, and Zong Qinghou, founder, chairman and CEO of Hangzhou Wahaha Group, a leading beverage maker, is 69.