As the average number of printed copies in China drops every year, the possibility of e-books replacing print editions looks possible, China Business News reported on Tuesday.
In a sign that times are changing, a bookstore in Chongqing, a municipality in Southwest China, came up with an unusual method on Sept 28: sell books by kilogram.
Customers said they found the book price more appealing.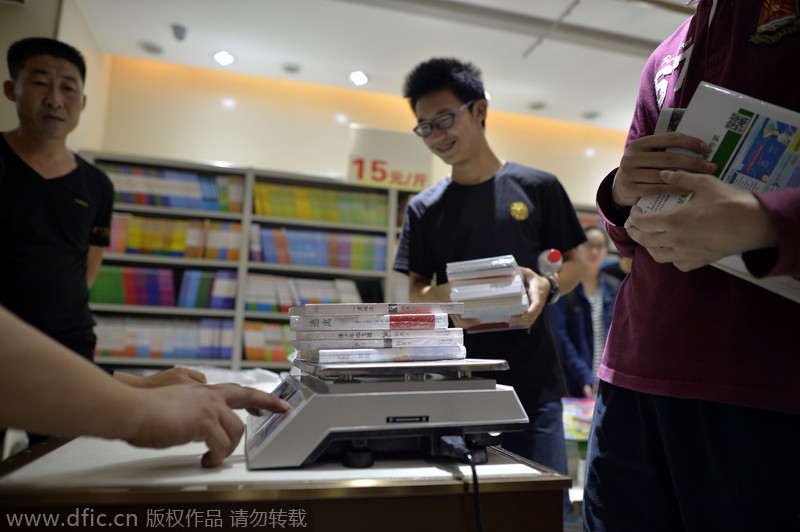 There's an electronic scale instead of a code scanner at the counter in the bookstore in Chongqing, Southwest China, Sept 28, 2014. [Photo/IC]