Microsoft launched the Chinese version of its Xbox One gaming console across 37 cities in China on Monday (Sept 29 2014). Consumers are able to buy the console and accessories in over 4,000 outlets.
The new model, launched in partnership with Chinese Internet television company BesTV, costs 3,699 yuan ($601) without the Kinect motion detection system and 4,299 yuan with Kinect, according to Microsoft.
The debut of the console coincides with the anniversary of the launch of the China (Shanghai) Pilot Free Trade Zone (FTZ), and that of a joint venture in the FTZ between Microsoft and BesTV.
With the joint venture, Microsoft has been allowed to manufacture and sell the Xbox in China along with its Chinese partner, marking China's repeal of a ban for foreign firms manufacturing consoles for sale in the country.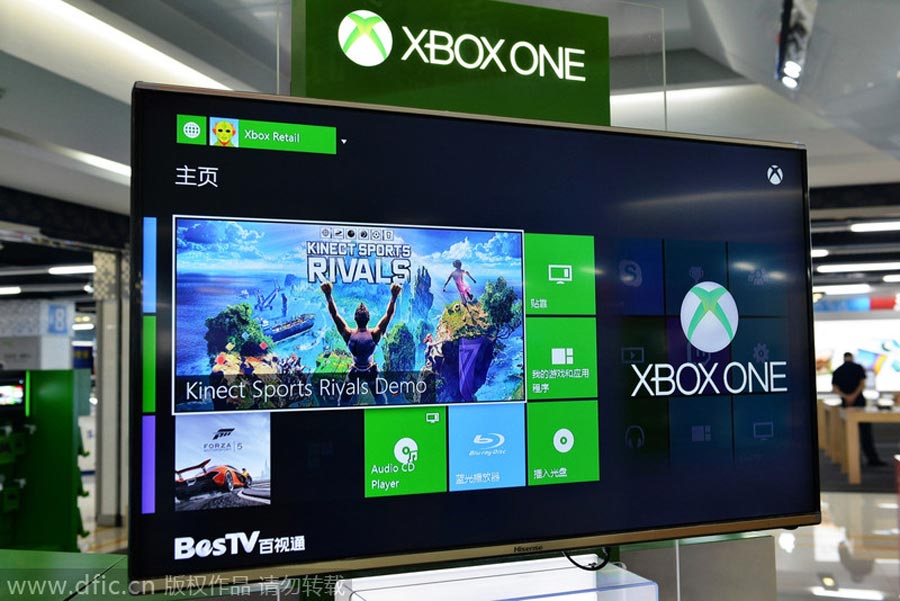 The Chinese version Xbox One on display in a Suning home appliances store in Shanghai, Sept 29 2014. [Photo/IC]