Editor's note: With less than 24 hours remaining before Alibaba's IPO debut, four top financial experts give their predictions and analysis.


I'm thinking of buying some Alibaba shares, though I don't have a specific target price. Over the long term, I like e-commerce market in China and increasing middle-class consumers in the region that enjoy online shopping.
Share price in the US doesn't usually jump as high as that in China on the first trading day. Ten to 15 percent would be a usual upward range. A long-term healthy performance is most important. I think Jack Ma has been able to convince potential investors that Alibaba is transparent.

There are two camps in the US regarding Alibaba. One camp cheers for the biggest e-commerce player in the world. Investing in Alibaba offers them a share in the Chinese market where an increasing number of consumers like online shopping.
The other camp still has concerns for its corporate structure (aka partnership which enables company executives to dominate a majority of board members) and the VIE structure. Those issues remain to be seen.

Young tech companies may start their business with few funds, but as they develop, they will need to raise capital. Fortunately, they are not short of funding sources, as they could seek listing like Alibaba in places such as Shanghai, Shenzhen, Hong Kong or the US. But with dominant players like Alibaba and Tencent, start-ups in China will find it challenging to enter the e-commerce industry and they need to differentiate themselves.
Globally, negative news about one Chinese company could affect another. US-listed Chinese stocks suffered losses of their market valuation in 2011, in part because of what happened between Alibaba and Yahoo regarding the Alipay.

I think Tmall, Alipay and lending business are underdeveloped, and therefore have gold potentials.
Its business model is exportable, but Alibaba's internationalization is not that easy, as the company has to compete against Amazon and Ebay. Besides, there are also concerns for the fake goods on Taobao.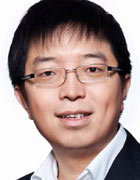 Cao Junbo.Chief analyst at iResearch Consulting Group

Alibaba is quite conservative on the pricing, saving room for a good debut. Their roadshow is a success. The current price range between $66 and $68 is relatively lower than its rivals Tencent and Baidu in terms of price-to-earnings ratio.

I expect trading can be heated once it debuts on Friday, as Chinese investors do have access to American market through various channels nowadays and investors globally will likely flow in.

Alibaba is a great company. It has created Chinese e-commerce market from scratch, and defined the industry's landscape. As the company takes up about 80 percent market share in China, it can be really difficult for its rivals to challenge Alibaba and take over its number one position.
The Internet behemoth is still growing fast and mobile ends bring in more advertising revenue. E -commerce will continue to be the industry that benefits most as China becomes more consumption driven.

Alibaba will become one of the top three listed Internet companies after the float. The three Chinese Internet giants will make the top 10 list. The news itself will mean a lot to youngsters in China, knowing that they could weave Internet into China's fast growth.
In global tech companies such as Google, Facebook and Amazon, 30 to 50 percent of their revenue comes from overseas markets, while in their Chinese peers, international business only takes up less than 10 percent. But it means there are huge opportunities ahead in their global expansions.

Alibaba's next step is to expand its e-commerce platform globally and improve its industrial chain. Funds raised in the IPO will enable the company to continue acquiring competitive peers worldwide.
Its biggest uncertainty comes from government policy, as companies still get confused sometimes about what business is regulated and how. It depends on its interaction with the regulatory.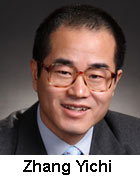 Alibaba's explosive growth in the past decade is an inevitable miracle among Chinese companies. On one hand, its success is deeply rooted in its home market. Chinese economy has been in transition to promote private enterprises. Alibaba has been facilitating those small and medium companies with its technologies and platform so they could benefit from lower marketing costs as well as transaction fees.
On the other hand, the company stands out with its unique corporate culture. Jack Ma has been able to appeal to the noble call inside each employee's heart that is to serve those small companies in need. They no long work for money, but are bound to other's wellbeing. And the company has been able to maintain a flat hierarchy which is vital for embracing changes and creativity.

The IPO will create a positive momentum for Chinese Internet industry in general. It shows strong sense of approval towards e-commerce in China. I don't think the industry is blocked with monopolies. On the contrary, other companies will be inspired and motivated by Alibaba's success and highlight their own niche within the industry.

I see uncertainty and threats more coming from the capital market itself. Executives and employees in the company used to be responsible for several major investors and it's easier to gain their understanding, but once listed, they will be responsible for a much wider range of shareholders. The capital market can be ruthless with share price dropping sharply in response to a bad quarter. Therefore, the question that remains is whether Alibaba can handle the pressure of public "interference" and talent loss to maintain its corporate value.
 ----- Zhang Yichi
Professor
Guanghua School of Management of Peking University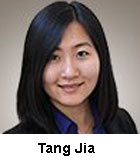 I expect investors to be passionate on Alibaba's debut. Its targeted price-to-earnings ratio could be in line with its peers Facebook, as both revenues are mostly generated by advertisements or commission fees.

Alibaba, acting as an online platform between buyers and seller, has a very high operating margin (57 percent compared to Ebay's 28 percent and Amazon's one percent). Their cost is manageable.
If we analyze those listed assets together with the unlisted, the most magic that lies in the whole Alibaba group is that all of its businesses are interconnected. Buyers at Taobao or Tmall can use Alipay to facilitate their online payment; sellers, on the other hand, can receive small loans to fund their business online via Alibaba.

Almost all Chinese Internet giants are now listed companies. As the strong grow stronger, it will be difficult for new comers. They can't expect to bring a sea change as landscape has already formed. However, young e-commerce companies could start with their niche.
As for global market, I think Alibaba is right to avoid upfront competitions with Amazon and Ebay and explore Russian and Brazilian markets instead while acquiring boutique e-commerce companies in the US. Its overseas presence with Ali Express will continue to grow fast given the base is relatively low.

Alibaba's major B2C platform Tmall has huge potentials, considering there are still so many brands, domestic or overseas, yet to become its registered sellers. But unlike Taobao gaining its dominant role so easily, there will be a tough battle ahead. Tmall has to outrace JD and other niche competitors such as Vipshop.
I really like the high-quality data Alibaba has. Their data track more than our online behavior, but daily consumptions as well, drawing a profile for our day-to-day life. Those data will be very valuable if Alibaba expands its online-to-offline business.
 ----- Tang Jia
Researcher
Analysys International