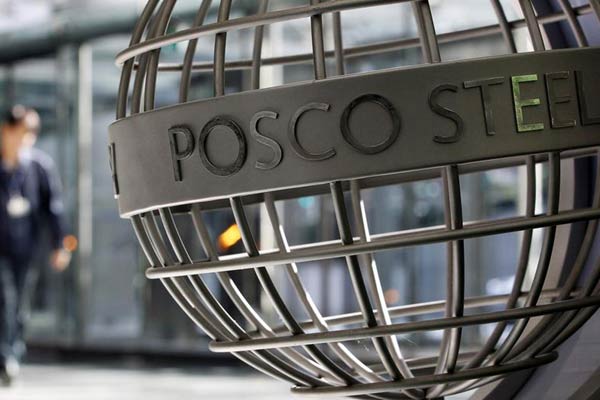 An employee of POSCO walks next to a sculpture with POSCO's logo at the company's headquarters in Seoul in this October 21, 2011 file photograph. [Photo/Agencies]
South Korean steelmaker POSCO and China's Chongqing Iron & Steel Co have signed a memorandum of understanding for a $3.3 billion investment, South Korea's trade ministry said on Friday.
The agreement will cover areas including POSCO's self-developed steel making technology called Finex and mining, the ministry said in a statement. It did not offer other specifics.
POSCO said in September that it agreed to set up a steel mill jointly with Chongqing in Southwest China with an annual production capacity of 3 million tonnes.